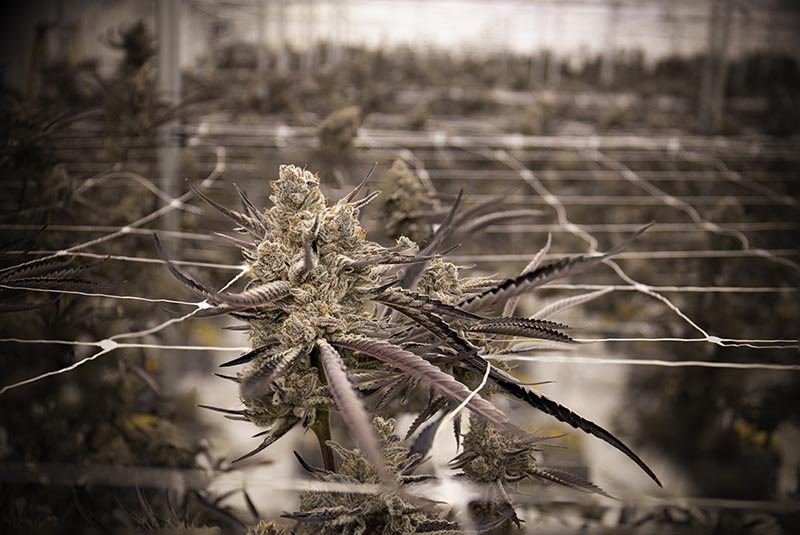 Retrofitting and Engineering the Right Flooring for Cannabis Grow Rooms
Cannabis grow rooms are big business, and plenty of people are getting in on the action.  With more legal regulations being lifted every year, it creates an amazing opportunity for people to get into the industry early – but you need the right facilities to make your grow room work.
One area that many grow ops overlook is their flooring.  Proper flooring is absolutely essential for any business making products for human consumption.  The right flooring will ensure you pass all necessary inspections, while helping you produce a quality product your customers will love.
That's why most grow rooms choose resin-coated concrete as their flooring.  Resinous floor solutions, such as epoxy or urethane, have all the properties needed for a productive operation.
Important Factors When Choosing Grow Room Flooring
Check state and local regulations
Every state, sometimes every county, that allows for commercial cannabis will have their own regulations on the practice.  These are far too complicated to summarize here.  Before even beginning to plan your grow room, you'll want to carefully study the relevant laws – or possibly even hire a lawyer to help ensure you stay within regulations.
Easy of maintenance
It is important to consider grow room floor maintenance as well. Commercial flooring needs to be easy to clean, so that nothing that could potentially contaminate the product hangs around.  Resinous floors create a single seamless edge-to-edge coating which can be easily cleaned with traditional mops, sprayers, or any other system you choose.
Anti-microbial properties
Obviously, you don't want bacteria, mold, or other contaminants in your products – especially when they could ruin entire batches.  Resinous flooring fights microbial life in multiple ways:
Being easy to clean, food sources won't stay on the floor for long.
Without any cracks or seams, there's no good place for microbes to grow without being immediately killed.
Many resinous mixtures are inherently anti-microbial, and they can be enhanced with other additives to make them even more hostile to dangerous microbes.
Basically, there's a reason that nearly all food-and-drug facilities use resinous coatings.  There's no better option for keeping the floors free of contaminants.
Grow room floor durability
You want a floor which is going to be able to stand up to a lot of foot traffic, and possibly even heavy vehicles like forklifts, without needing constant maintenance.  Resinous coatings are among the strongest flooring types you can choose.  They're resistant to both falling and crushing damage, and even if they do develop a small crack, it can be easily filled in with a little more resin. A well-installed resinous floor coating should last at least a decade, with minimal maintenance.
Employee safety
You also want to make sure your workers remain safe while in your facilities.  Resinous floors are good for this as well.  They are shiny and look slippery, but they actually provide plenty of grip.  If spills are a concern, you can also get formulations specifically designed to add more traction, even when wet.
Attractiveness
We're not saying your grow op needs a psychedelic floor – but it's absolutely an option with resinous coatings.  The addition of metallic particles makes for mesmerizing swirl patterns which are sure to impress any visitors.
Cannabis Facility Flooring to Help Get Your Grow Op Going 
Black Bear Coatings & Concrete partners with growing and cultivation centers, medicinal and retail marijuana facilities in Massachusetts to provide the right flooring solution. We've engineered coatings for clients such as Garden Remedies, Commonwealth Care, and MassMedicum. With 25+ years of combined expertise, we are the trusted partner for longer lasting floors in the coatings and concrete industry. Contact us today for an on-site consultation, and design the ideal resinous floor coating to suit your grow and cultivation areas, cooking rooms, and dispensaries.