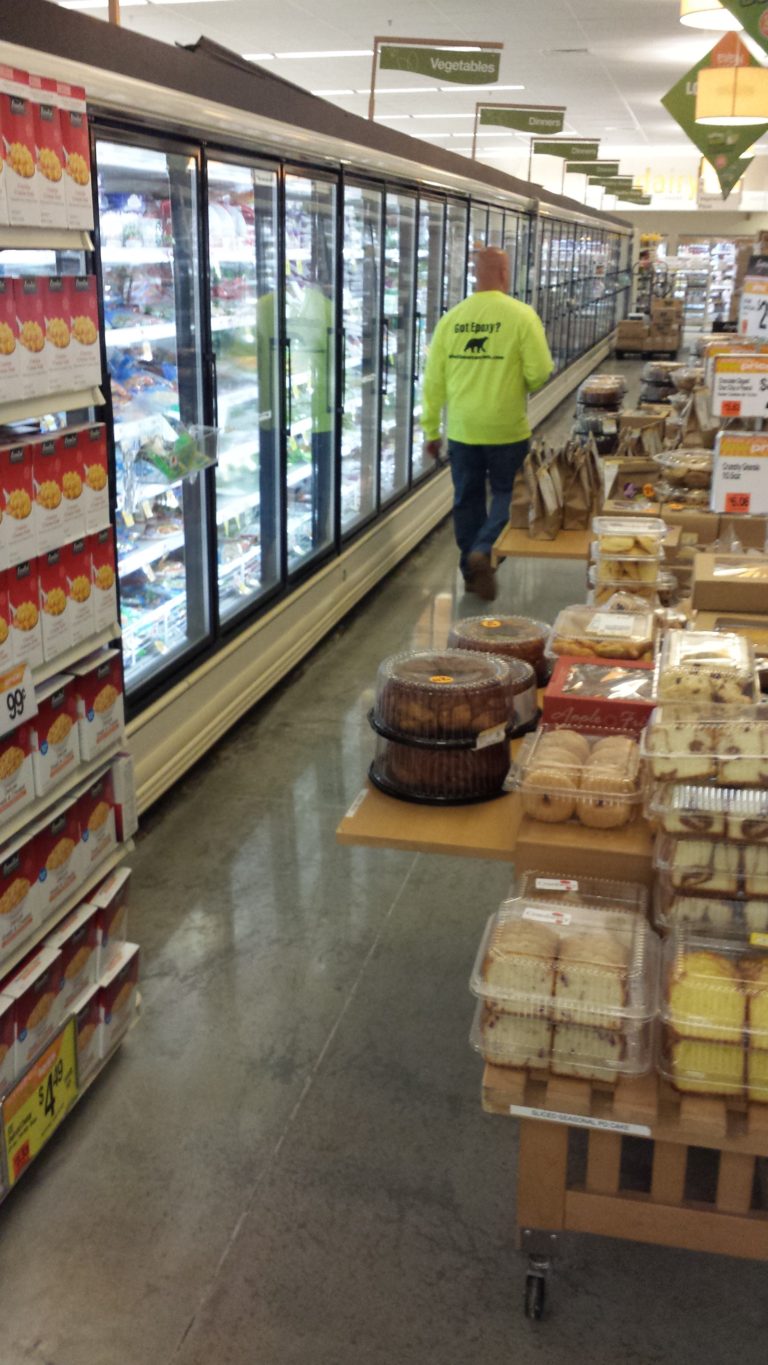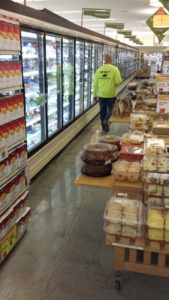 Large facilities with more than 50,000 sq. ft. of space present a unique set of challenges when installing or repairing industrial floor systems. It's not uncommon for these buildings – typically housing manufacturing plants, storage bays, distribution centers, and warehouses, or supermarkets and retail super-stores – to have tight timelines and specific requirements as to how the work should be completed.
At Black Bear, quality control and flawless project management play a major role in how clients' jobs are facilitated on time, and on budget.
Why is Quality Control So Important?
Ensuring industrial floors meet and exceed safety codes are a concern. And, because these spaces are larger than average, repair is typically done in sections or phases. It also means that construction may be an ongoing process throughout the year. Therefore, textbook coordination of teams and maneuvers is required.
Black Bear Coatings & Concrete scopes out projects and on-site team management is addressed from the get-go. It's important that we know exactly what the job will entail in order to have the right production crews scheduled, enough man-power to handle the work, and the appropriate equipment ready for each phase of a project to avoid costly delays.
For example, Black Bear was hired to remove VTC flooring in a Shaw's Supermarket and replace it with a longer lasting product. In order to accomplish this, we needed to parse out the work and complete construction during off-business hours. While the store wasn't open to the public, Shaw's employees were working on site as we completed each phase. This particular situation involved rigid quality control to ensure that the tasks laid out each evening were completed by various Back Bear crews, each with their own set of responsibilities, and that the late-shift employees at Shaw's were undisturbed by our construction.
During the day, the store conducted business as usual throughout the process. It was vital to Black Bear's success that the project scope was laid out ahead of time for swift results. Each night upon closing, Black Bear crews performed gondola moves using heavy equipment to relocate the supermarket aisles as specified in the detailed project plan. In the early morning hours, crews returned the aisles to their positions and removed job-site equipment before the supermarket opened for business.
Black Bear mapped out a timeline and detailed scope of work for each phase of production. It included nightly tasks, a roster of essential personnel, and what would need to be queued up and ready for the following phase. Rigorous quality control kept all Black Bear crews in synch, and prepared to complete their tasks – from removal of existing VCT to prepping the substrate and installing a new product. Through complete transparency between client and crews, this large facility project was completed on time and on budget.
Quality control isn't just about compliance and adhering to regulatory inspections. It's about comprehensive scheduling and coordination that is needed for timely results. Black Bear's dedication to quality control is evident by the precision of our teams and flawless execution of work. This is what drives our success, and has made us a leader in the coatings and concrete industry for large facilities.
---
Black Bear will work directly with you or your general contractor to develop a longer-lasting product that saves money and withstands the environmental elements in the Northeast. Whether it's new construction to enhance the look and feel of your property, or a restoration project that ensures the safety of your patrons, trust the professionals at Black Bear Coatings & Concrete to make sure you get the exact concrete foundation and restoration services that you want and need.
With over 25 years of experience, our crews have the skills required to create a production floor that meets each client's unique maintenance and aesthetic needs. Call Black Bear to learn how we provide longer-lasting, more effective solutions for manufacturing and production buildings.
Black Bear is a leading concrete and coatings flooring company that serves New England – Maine, Massachusetts, New Hampshire, Northern Connecticut, Rhode Island, Vermont, as well as New York (north of New York City). Rest assured that we have the staff, equipment, and expertise needed to make your floor project a success. We spend time upfront to assess each client's needs, identify the best flooring solution, engage in the right preparation, and then install the floor using industry best practices. We'd love to help your company.
Contact us today for a free estimate.