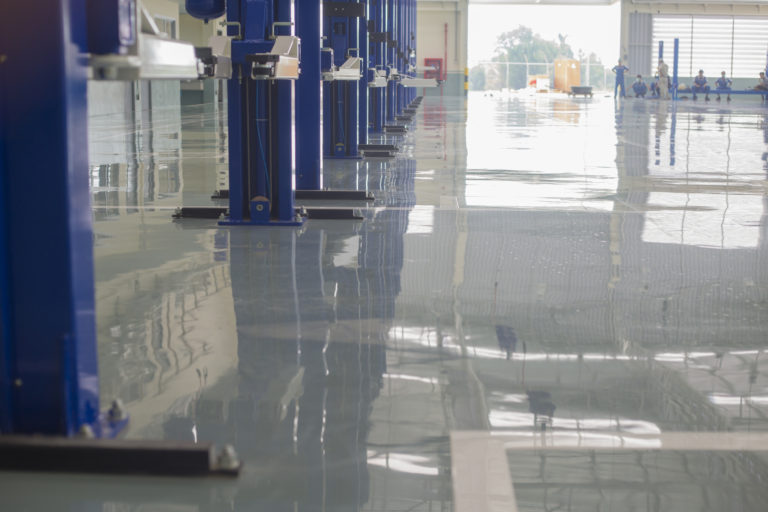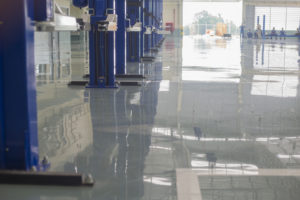 One of the most frustrating, and challenging parts of being a flooring contractor is prepping old flooring and substrate for new applications only to see that clearly it hadn't been maintained properly. This not only creates bottlenecks in installation, but it may require a new strategy when repairing or replacing commercial floors. When customers are asked why floors aren't adequately protected by regular maintenance, typically we get the standard answer – no one told them how to properly care for their original product. It seems like there are a lot of flooring contractors out there who simply don't take time to explain basic maintenance to customers, which should be mandatory for job completion. In this blog post, we will explain why flooring installers should give you proper commercial floor care procedures and instructions.
Why You Want A Flooring Contractor Who'll Explain Proper Commercial Floor Care Procedures
Simply put, without proper floor care and cleaning, a floor's lifespan can be reduced significantly. A well-installed floor, such as a concrete base with a resinous coating, has the potential to last decades, depending on the amount of traffic it endures. However, it's not uncommon to see floors getting torn up within 2 years of installation due to lack of upkeep.
Most of the time, this is on the contractor. Someone buying a commercial floor needs to be given the details on commercial floor care procedures, so they know how to instruct their own staff. Otherwise, a client can do serious damage to the floor if they don't know the types of floor cleaning and maintenance. Some of the biggest contributors include:
Standing spills. People often assume that since a resinous coating is waterproof, there's no rush on cleaning up spills. But that's not the case. Standing liquid will eventually start seeping into most floor coatings, weakening them.
Chemical spills. The wrong chemicals spilled on the wrong floor type can eat through it very quickly. Often, this can happen if the contractor failed to get enough information about planned usage. Or, they didn't install a floor resistant to the chemicals being used.
Excessive weight. Different flooring types can stand up to different levels of traffic. Something like a forklift or steamroller can quickly chew up a floor which wasn't intended for them.
Dropped inventory. Some floor types are more resilient – bouncy – than others. Particularly hard and unyielding floors are susceptible to falling damage. These can be easily damaged if the dropped item(s) are pointed or land on a corner.
Related: Facility Maintenance – Proper Care Expands the Life of Your Commercial Flooring
Black Bear: The Northeast's #1 Commercial Flooring Contractor
When installing new flooring, you need a contractor who will not only engineer the right solution but one that takes the time to go over necessary commercial floor care procedures to maximize your investment. The Black Bear team does just that. No job is ever complete without educating our clients on both how to choose the right commercial flooring for their environment, and the specifics of maintaining their floor. Or, supplying them with proper commercial floor care procedures.
Contact us to learn how Black Bear can value-engineer a durable, longer-lasting product for each individual space with epoxy, urethane, and concrete solutions. Learn floor cleaning methods for each type of floor. For example, a laboratory cleaning procedure will vary from a warehouse cleaning procedure. Contact us today to find out why more businesses partner with us for their commercial and industrial flooring needs.