24/7 Healthcare Flooring Solutions for Hospitals, Clinics and Assisted Living Facilities
Black Bear Coatings & Concrete partners with New England's top healthcare facilities to engineer cost-effective healthcare flooring options that meet and exceed rigorous industry standards.
At Black Bear, we know that your healthcare flooring system has to offer long-term durability. Frequent replacement or patching is not an option. The demanding environments of clinics, hospitals, operating rooms, labs, long-term care facilities, and similar spaces requires flooring to withstand the challenges of 24/7 motion. Industrial healthcare flooring needs to be low maintenance and slip resistant, as well as sanitary and seamless to ensure safety and endure the constant movement of foot-traffic, carts, beds and medical equipment.
Our flooring contractors have extensive experience engineering solutions for the healthcare industry. Like the professionals we partner with, we work around the clock to ensure swift installation in a timely fashion to minimize disruption to facility operations.
Black Bear has engineered solutions for several healthcare facilities in Massachusetts including: Leominster Hospital, NE Vet Oncology Group, and Springfield Hospital.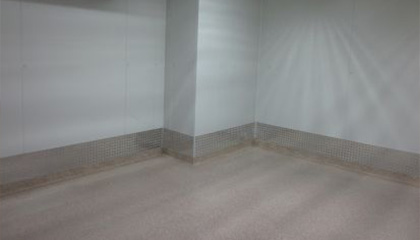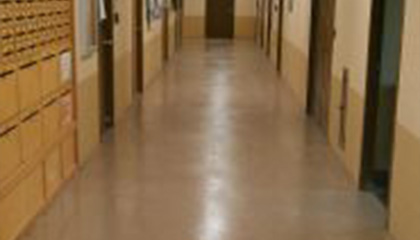 ---
Our Customers Love Us
"Well quality flooring, prompt service and finished way ahead of schedule. Operational manager was extremely professional and concerned with customer care and the job foreman was very approachable, friendly and also concerned with customer care. All in all the crew was great, appeared hard working and I give them two thumbs up….."
– City of Gardner Animal Control Shelter
---
Specialized Solutions for:
Chemical Storage Areas
Dining Areas
Kitchens
Labs
Laundry Rooms
Locker Rooms
Mechanical Rooms
Operating Rooms
Pharmacies
Splash/Spill Zones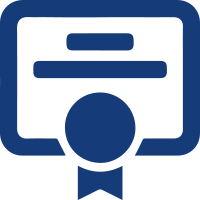 Industry Compliant
Installed with Little Downtime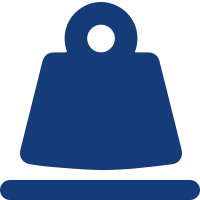 High Performance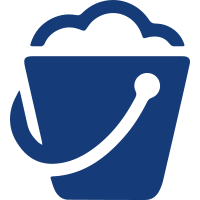 Sanitary and Easy to Maintain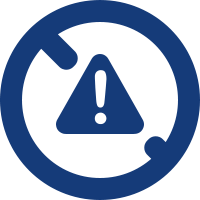 Skid, Slip & Chemical Resistant