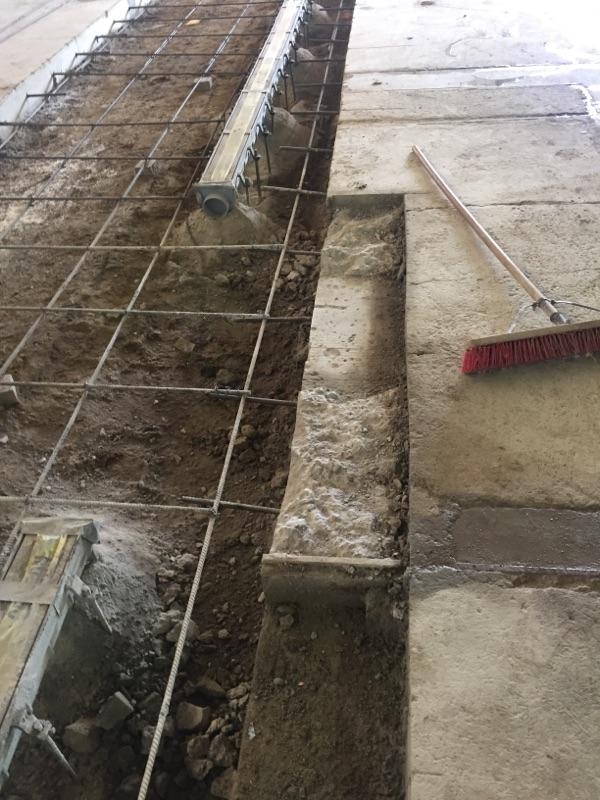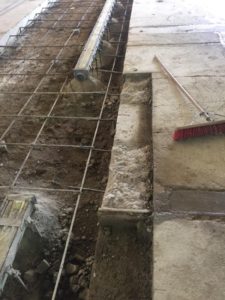 Sometimes you have to tear down before you can build up.
Not every commercial floor space is ready to have new flooring or coating laid down. When it's a building that already has existing flooring, such as rubber or vinyl tiles, the old flooring will need to be demolished as part of the preparation process. This might even involve removing the underlying concrete as well, although it's usually possible to salvage old concrete as long as it's not totally torn up.
Good surface preparation is needed for the new flooring to properly adhere and deliver a long lifespan. Here are some of the ways we can help with commercial flooring demolition to prepare for a new one:
How To Use Commercial Flooring Demolition On An Old Floor To Make Room For A New One:
1 – Strip off the upper layers
Most old floors use rubber, vinyl, or a similar substance as the primary flooring material people walk on. This has to be completely removed when you are going through commercial flooring demolition. Fortunately, for large-scale floor demolition jobs, there are mechanical scrapers designed for exactly this purpose. In many cases, an entire room can be stripped of its flooring in less than a day.
In cases of wood flooring, the flooring demolition process usually consists of tearing the floor up by hand.
2 – Removing any glues and sealants
Once the upper tiles are removed and the underlying concrete is exposed, the next step of commercial flooring demolition is to get rid of any remaining glue. This is generally accomplished with a process that's much like sand-blasting, except using diamond dust instead. The diamond dust can thoroughly scour the upper surface of the concrete, removing any contaminants and leftover chemicals. For thicker coatings, sometimes more direct means of removal are required, such as high-speed rotating carbide disks applied directly to the surface.
3 – Prepping the concrete
Finally, the last stage of commercial flooring demolition is to smooth down and level the concrete. Again, this is usually done via shot blasting or dustless grinding. The concrete needs to be as smooth as possible, and also perfectly level so that it can properly support a level flooring surface above.
Once all that's done, it's ready to have a new layer of epoxy or urethane coating applied, turning the concrete into a hygienic and easy-to-clean floor ready for use!
Do Your Commercial Flooring Demolition with the Professionals: Black Bear Coatings & Concrete
With over 25 years of experience, Black Bear Coatings & Concrete has been providing longer-lasting, more effective solutions. This includes flooring demolition and restoration for commercial and industrial spaces. We pride ourselves on being the best flooring removal and restoration companies in New England.
We thoroughly assess each space prior to engineering the right solution. From renovation to repair, our success is due in large part to our surface prep prior to installation.
Contact us for a free on-site consultation to learn how we can design and install better industrial flooring for your facility. Safety, accuracy and dependability, that's Black Bear's promise and evident in every product we deliver.