A great business is built on great foundations – literally and figuratively – and your commercial flooring is an integral part of that foundation.  From safety and compliance to general branding, design and aesthetics, your commercial floor says a lot about the type of business you run.
What to Look for When Opting for Commercial Flooring
Asses Your Needs
Every commercial space has unique requirements for it's operations including the type of flooring installed throughout. Standards for workload and compliance must be taken into account.
Consider the type of work being done in the space. Will it have high traffic areas either by foot or machine? Do conditions require that the surface be chemical resistant, oil resistant, or slip resistant? What about noise? Do you need a floor that is sound absorbent? These are just a few of the questions and considerations that one must ponder when selecting commercial flooring.
There are a range of options for most commercial spaces including vinyl flooring materials like laminate floors or luxury vinyl tile, carpeting, carpet tiles, ceramic tiles, hardwood, concrete flooring like polished concrete as well as concrete coatings such as epoxy and urethane.
Flooring Materials
Now that you have an understanding of the specifics requirements for your project, it's time to narrow the selection of commercial flooring options. A good place to start is to consider the various flooring materials and determine if they will best meet your needs in terms of price and performance.
Strength and Durability
You need flooring capable of withstanding heavy use and stressors day after day, for years. It's a significant investment and you'll want longevity from the floor solution you select.  This doesn't just include foot traffic; it also includes any mobile equipment that might be used in your operations.  For example, some environments like warehouse flooring need durable commercial flooring that holds up heavy vehicles such as forklifts and cherry-pickers without being damaged. Manufacturing floors must be able to withstand the impact of constant vibrations and motion from operations machinery. The durability of your floor will be tested by the environment and how the space will be used.
Maintenance Requirements
Depending on your industry, commercial floor maintenance can vary from boom swept floors to high chemical sanitizations. This should be addressed in the initial scope of the project. The right engineered floor will provide easier or minimal maintenance and upkeep while maintaining the integrity of the system.  Floors which require constant buffing, or specialty cleaning methods, can lead to excessive time and expense. Engineering a commercial floor that takes regular maintenance into account should simplify the process.
Seamless Flooring
When businesses opt for commercial floors made of materials such as vinyl and tiles with grout between, those seams can create major issues.  They're hard to clean properly even in the best cases, and end up being a breeding ground for microbial life. Mold, mildew, and bacteria can, and will thrive, in these conditions threatening your substrate, as well as the safety of employees in the space and the products derived from the area.  When contamination is a concern, such as in food and beverage production, or chemical labs and pharmaceutical manufacturing, seamless floors are the only option to mitigate risk of microbial hazards.
Cost-Effectiveness
It's not uncommon for a company to incur more money up front and end up saving money in the long run when it comes to engineering and installing the right commercial floor solution. However, most concrete coatings are relatively inexpensive, even when formulating with additives for supplemental durability and protection. Businesses will want to look at "the big picture" and understand how often a floor will need to be renovated, repaired or recoated to determine cost effectiveness. The downtime alone could end up costing more money than spending on a substantial resinous solution up front. Other costs to factor in are demarcation lines, custom colors and logos, and a solid color versus an epoxy flake.
Floor Installation
When planning your commercial flooring project, it's important to consider factors beyond installation costs, such as installation time, and how the various installation methods might impact the operation of your space.
Visually Appealing
Aesthetics should always be a factor when choosing a floor, for even the most utilitarian of areas. For front of house and customer/client faces spaces however, this should be a primary factor. Commercial flooring can enhance the look and feel of a space, should complement the branding, and in today's workspaces, provide a fresh and innovative environment that creates a welcoming workplace. From custom colors, designs, and textures to branded logos and stencils, there's a lot that can be done on a commercial to create a visually appealing space from the moment you walk in.
The Value of Resinous Floor Coatings for Commercial Spaces
When considering all of the above requirements, there's a single commercial floor solution that checks all of the boxes (and more). Concrete topped with resinous floor coatings such as epoxy, urethane or MMA are the seamless floors of choice. This combination has become standard in a wide variety of industries because it can meet so many business needs at an affordable price.
Concrete by itself is a hard surface but not ideal due to the brittle surface that can be easily damaged.  And because concrete is porous, it can, and will, absorb almost anything spilled on it – potentially including dangerous chemicals. Concrete alone is not enough. A resinous coating is needed to create a single seamless flooring surface. This results in an extremely tough, yet easy to clean and maintain solution capable of lasting for decades without needing to be replaced.
Commercial resinous floors are often used for:
Bio-medical facilities
Food and drink processing
Medicinal marijuana facilities
Chemical production
Manufacturing facilities
Warehouses
Showrooms
Hotel lobbies
Hospitals and other medical clinics
Government offices
Restaurants, cafeterias, and cafes
Grocery stores and 'big box' stores
In some cases, a resinous flooring is virtually mandated due to regulations.  Facilities regulated by the FDA or USDA will find it difficult to be able to use any other flooring option.
One of the most advantageous parts of resinous coatings for commercial floors are that they are highly affordable.  Costs can be as low as $2/ Sq. Ft, and rarely exceed $10/ Sq. Ft except in unusual niche situations.  This makes it less expensive than many other flooring options.
Common Types of Resinous Commercial Flooring
There are numerous types and blends of resinous concrete coating, but three are used more often than the others:
Epoxy Flooring
Epoxy is the standard default floor coating, and the least expensive to implement because of its ubiquity.  Epoxy is one of the strongest materials you could use for a floor, and it's particularly well-suited for holding up heavy machinery.  Epoxy is also highly resistant to most chemicals.  Maintenance is minimal, and any damage can typically be patched just by adding more epoxy.
Urethane Flooring
(Poly)urethane is a plastic-based floor coating.  It's slightly less strong than epoxy, but makes up for it in resilience – urethane is less likely to be damaged by falling objects.  Urethane is also more flexible than other options, and a good choice when the floor may shift a bit.  Plus, it has the best UV resistance, so it can be used both outdoors and indoors.
Methyl Methacrylate (MMA) Flooring
MMA's primary advantage is that it is extremely fast to cure.  It can dry and become usable in a single day.  In addition, MMA has the best temperature resistance of any of the major resinous coating types – it can even cure in sub-zero temperatures.  This makes it the best choice for areas which will be kept excessively hot or cold, such as in cold storage rooms.
Resinous Coatings Can Be Blended To Meet Your Commercial Flooring Needs
The other reason that commercial coated concrete is so popular is that the exact formula can be customized to meet specific business needs.  Some potential options include:
Numerous different color and texture options
Metallic flakes for a colorful, swirling look
Antimicrobial additives to maintain clean rooms
Extra resistance to specific chemicals or atmospheres
Anti-slip additives to increase traction
Vapor mitigation and waterproofing
With Resinous Coatings, Commercial Flooring can be Customized to Meet Your Exact Needs – While Still Remaining Easy to Maintain and Affordable to Implement
To learn more about engineering the right commercial floor system for your environment, contact the experts at Black Bear Coatings & Concrete. With over 30 years of collective experience engineering floors for companies in every industry, we value engineer the right solution and find a seamless floor that will meet your business and budgetary needs.
Contact us for a free on-site consultation to learn how we can design and install better commercial flooring options for your facility. Safety, accuracy and dependability; that's Black Bear's promise and evident in every product we deliver. Contact us today to learn why.
---
Talk to Black Bear about designing and installing a cost-effective, durable surface for your manufacturing space. Fill out the online form and a client representative will be in touch. Or, please call 978-405-0017.
---
Specialized Solutions for:
Assembly Areas
Chemical Storage
Clean Rooms
Containment Areas
Control Rooms
In-Plant Cafeterias
Loading Docks
Locker/Shower Rooms
Machine Shop
Maintenance Shop
Mechanical Rooms
Reception Area
Rest Rooms
Splash/Spill Zone
Traffic Aisles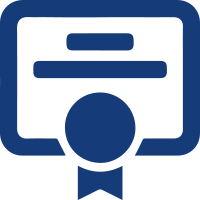 Industry Compliant
Installed with Little Downtime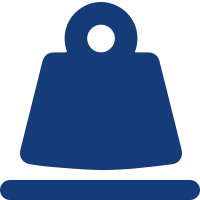 High Performance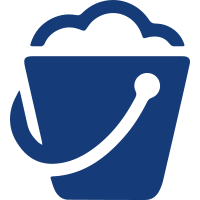 Sanitary and Easy to Maintain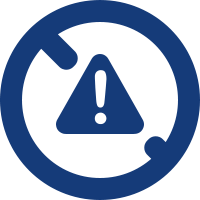 Skid, Slip & Chemical Resistant