Why Choose Coated Concrete Flooring For Commercial Floors In Packaging & Distribution Facilities
Building a new facility, or looking to renovate an existing packaging and distribution space? Those floors are going to take a beating. That's why warehouse and distribution center managers almost universally choose a resin-coated concrete for their facility. No other flooring solution is better suited for the heavy-duty work involved, while remaining cost-effective for building or renovation.
As the Northeast's leading experts in commercial and industrial flooring, Black Bear Coatings and Concrete has extensive experience installing floors for a wide variety of businesses. Why do we almost always recommend epoxy flooring for warehouses and distribution centers? Let's take a look.
Epoxy Coatings for Commercial & Industrial Flooring
What Is Epoxy Flooring?
The basics of epoxy flooring are simple. You start with a plain concrete slab, which is thoroughly cleaned and dried. Then a specialized epoxy mixture is created, and spread across the entire surface. Once it dries, it creates an incredibly hard seamless flooring surface.
Epoxy is particularly useful here because it's one of the strongest materials you could choose for a floor. It has truly superior resistance to crushing forces, and can easily stand up to the use of heavy vehicles such as forklifts and cherry-pickers. Epoxy floors can easily last for 20 years or more with a little maintenance.
In addition, additives can be put into the epoxy for extra effect. If you deal with caustic chemicals, it could have additives to boost its chemical resistance. Or silica grains could be added to increase traction, if you expect liquid spills and want to reduce the risk of costly slip-and-fall accidents. No one wants OSHA knocking on their door!
There are plenty of ways to customize your epoxy floor to meet your needs. However, this is only the beginning of the benefits that epoxy flooring brings to warehouses and distribution centers.
The Big Benefits Of Epoxy Flooring for Packaging & Distribution Centers
1 – Genuine durability
As mentioned above, there are few other options in industrial flooring that can come close to the strength and durability of epoxy flooring. Also, should your epoxy floor ever become damaged, it can typically be patched with more epoxy, rather than requiring more expensive repairs.
2 – Low costs
One thing that often surprises our clients is learning just how affordable epoxy flooring can be, despite all its advantages. For basic-blend large-scale installations, the price can be as low as $2 per square foot. Even the most costly custom epoxy blends, with a lot of additives, are unlikely to exceed $10/SqFt. This makes it a flooring solution that fits the budget of virtually any warehouse construction or renovation project.
3 – Ease of cleaning
Once your epoxy floor is set and dried, it creates a truly seamless edge-to-edge surface across the entire floor. It even conforms to objects that break up the floor's topography, such as support beams. This makes it exceptionally easy to clean, and typically all you need is basic cleaning products. Occasional scrubbing and buffing is also a good idea, once or twice a month, to prevent any grime from digging in.
4 – Superior sanitation
Does your facility deal with food products, beverages, pharmaceuticals, or other products with strict contamination regulations? Agencies like the FDA and USDA specifically recommend resinous coatings, like epoxy, because they are much easier to keep sterile. The seamless nature of the flooring means there are no cracks that mold, mildew, bacteria, or other contaminants could grow in.
If needed, your epoxy blend could also be enhanced with extra anti-microbial properties, such as silver additives, to make it even more hostile to unwanted invaders.
Maintaining Your Epoxy Flooring
Another benefit to epoxy is that it's generally low-maintenance and won't cost much to keep up. However, some maintenance is still a good idea. In particular:
Frequent cleaning. Over time, hard particulate debris can dig into the floor, causing scratches and abrasion. Epoxy floors do need to be kept clean but, again, they're easy to clean.
Avoid soap. Soap won't hurt epoxy, but it will lead to a "soap scum" buildup that can make your floor look hazy or stained. Often, all you need is plain water to clean it, unless you have high sanitation needs.
Clean oily spills quickly. Epoxy has a high resistance to most chemicals, including oils, but oil will start to break it down when left standing. Always clean up spills ASAP.
Keep it out of the sunlight. Epoxy is vulnerable to ultraviolet light. Generally, UV will only cause color fading, but extended long-term exposure can eventually lead to the epoxy breaking down. However, this typically isn't an issue in warehouses.
Black Bear Knows Business Flooring
With more than thirty years' combined experience, Black Bear is trusted across the American northeast to provide perfect custom-made flooring solutions. If it's time to build or upgrade the flooring in your distribution center, contact us for a free on-site consultation!
---
Talk to Black Bear about designing and installing a cost-effective, durable surface for your packaging & distribution space. Fill out the online form and a client representative will be in touch. Or, please call 978-405-0017.
---
Specialized Solutions for:
Warehouse Space
Chemical Storage
Clean Rooms
Containment Areas
Control Rooms
In-Plant Cafeterias
Loading Docks
Locker/Shower Rooms
Machine Shop
Maintenance Shop
Mechanical Rooms
Reception Area
Rest Rooms
Splash/Spill Zone
Traffic Aisles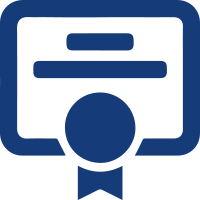 Industry Compliant
Installed with Little Downtime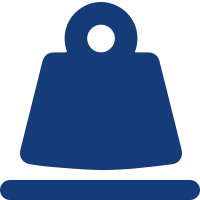 High Performance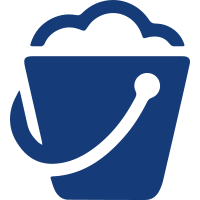 Sanitary and Easy to Maintain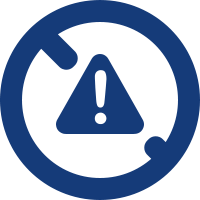 Skid, Slip & Chemical Resistant