Leveling the Ground at Babson College's Innovation Center
The Process
STEP 1 – Shot blast/grind substrate flooring
STEP 2 – Apply Vapor Mitigation Primer
STEP 3 – CMP Specialty Product and CMP Diamond Cap applied
STEP 4 – Polished topping installed at a ¼ inch (leveling the floor)
Project Overview
Babson College required modification to their classrooms in Olin Hall. Black Bear Coatings and Concrete was brought in to integrate existing concrete slab with new concrete floors that would complete the re-envisioned room.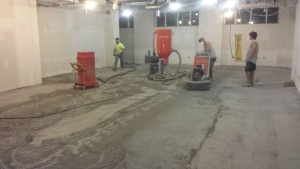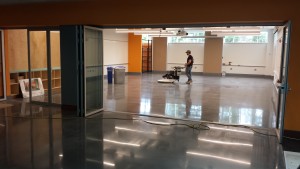 Project Details
Project Name – Babson College, Olin Hall
Type of Business – Non-Profit / Education
Location – Wellesley, Massachusetts
Size – 2,100 square feet
Timeframe – 4 days (night work)
Products – CMP Specialty Product, CMP Diamond Cap, Vapor Mitigation Primer
Challenges
Black Bear needed to salvage the current concrete and engineer a new
industrial flooring
to meet the height of the existing floor within a restrictive timeframe to be completed over four nights.
Black Bear's Solution
An evaluation of the concrete foundation determined that a new concrete floor was value engineered to seamlessly integrate the existing base to become one unified system.
The Client – Babson College
Babson College
educates entrepreneurial leaders. The school's distinguished business education program blends innovative, integrated and applied business and liberal arts, with curricular and co-curricular learning experiences.
---
We can help you with your flooring needs. Contact us today for a free estimate!