The Black Bear Process
One of the primary reasons industrial flooring fails is improper installation by a vendor. Which is why Black Bear is meticulous. We pride ourselves on what we call "the Black Bear Process," – a start-to-finish approach to help your resurfacing or concrete project be successful, and result in a longer lasting product.
---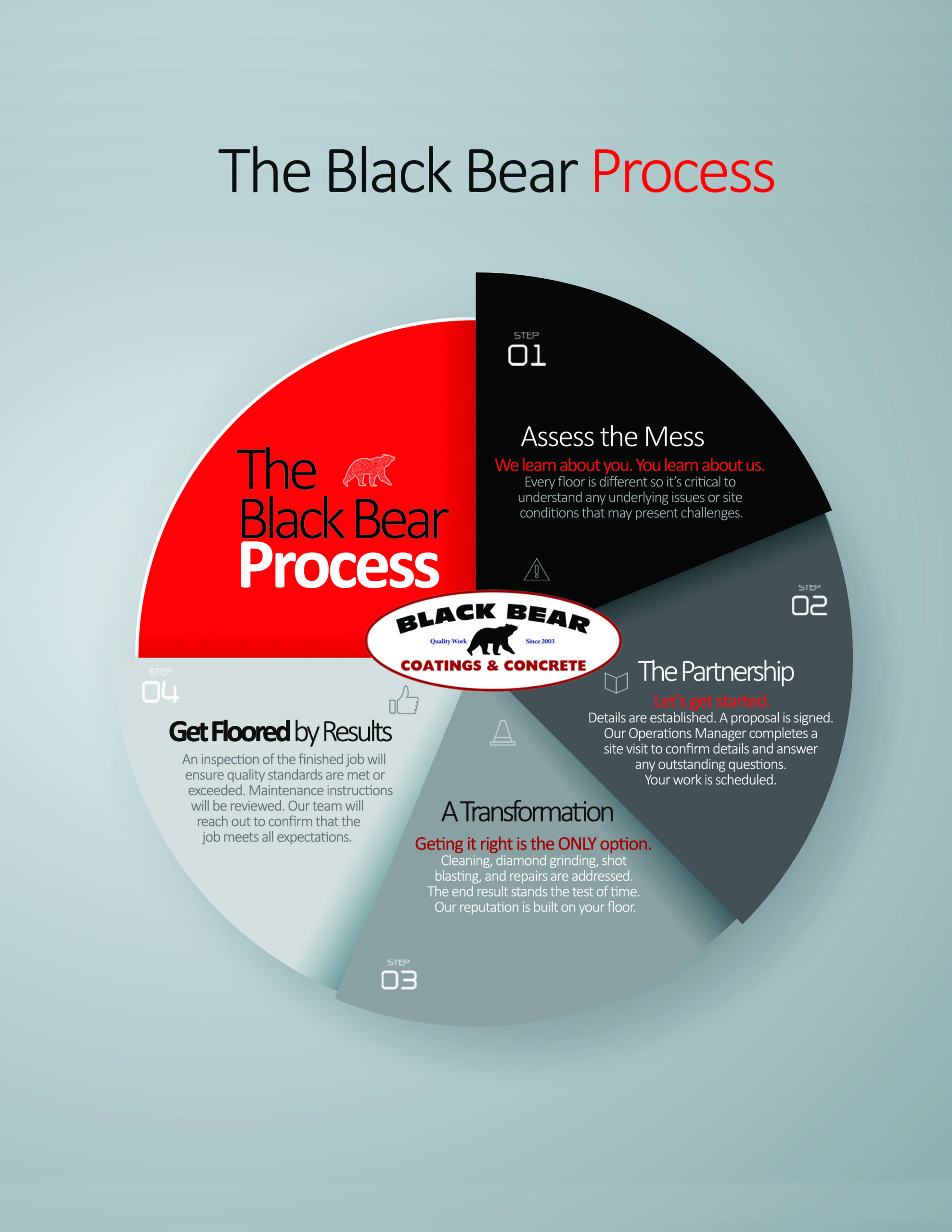 ---
The Black Bear Difference
We Care: We hire the right people – full-time staff who we pay a living wage, that are well-trained and who care about doing it right.
We Listen: We match what you want with what you need to get you the right, custom floor every time.
We Outperform: With a 98% customer satisfaction rate, we're proudly known as the flooring experts who get it right.