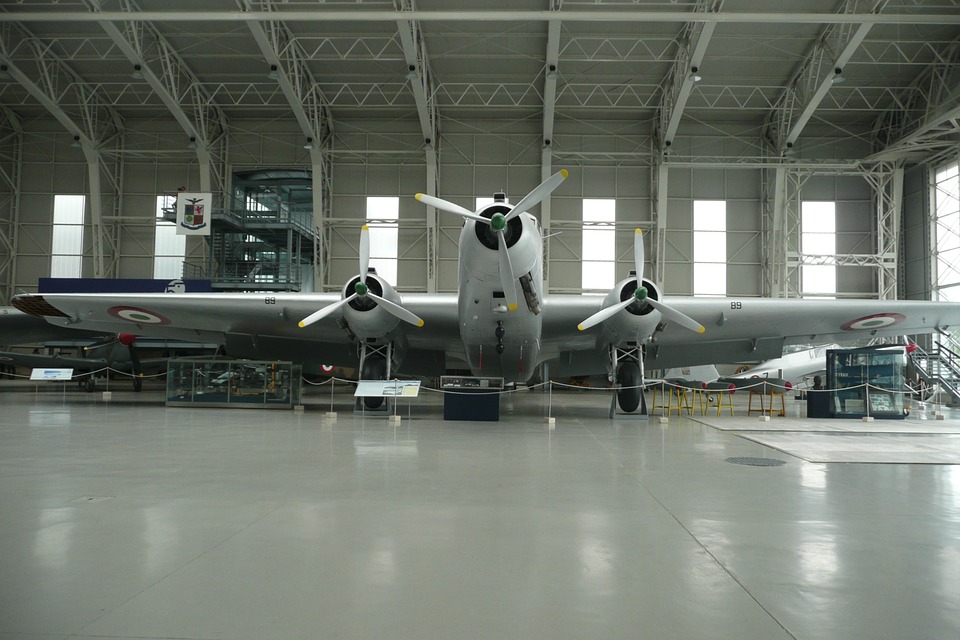 It's easy for someone to become awed if they have the chance to tour the behind-the-scenes facilities at an airport. Between the amazing aircraft, the larger-than-life service equipment, the massive scale of construction, and all the other technological innovations, there's plenty to gawk at. But one of the most crucial elements goes ignored because it's literally under their feet: the hangar flooring.
Airplane hangar floors have to deal with the worst of all worlds: the high traffic of a warehouse, the massive loads of a truck depot, the potential for hazardous chemical spills, and more. Any mistake in hangar flooring could endanger the many support crew required to keep a plane or jet in the air, and potentially even endanger the aircraft – along with their passengers.
Black Bear Coatings & Concrete has the experience and the expertise necessary to ensure every hangar flooring system we lay is able to meet these stringent requirements. As one of New England's top choices for high-use industrial flooring, we know how vitally important airport hangar floors are and ensure every job is done to perfection.
Creating The Perfect Hangar Flooring
At Black Bear, we don't embrace a one-size-fits-all philosophy. Every hangar flooring job starts with a full survey of the area and the existing facilities, if any, along with extensive consultation with the supervisors heading the construction project.
From there, we have a wide range of options in flooring materials and choose the best hangar floor coating to create a floor which will be able to stand up to the rigors of airplane storage for years or decades, with minimal maintenance. Epoxy-based coatings and polyurethane can be highly effective at achieving the needs of hangars, including:
High grip: Both airplanes and workers need a surface which is resistant to slipping. They must be able to move with confidence.
Non-porous: There are a number of caustic or toxic chemicals involved in the maintenance and upkeep of aircraft. Non-treated surfaces, such as naked concrete, can easily trap these chemicals and create long-lasting health hazards.
Simple cleanup: When spills do occur, it's vital that the flooring material easily allows spills to be cleaned up or washed away with a minimum of workforce disruption.
Exceptional durability: With larger aircraft easily reaching weights in the dozens or even hundreds of tons, hangar flooring has to withstand stresses far beyond most industrial floor coating types.
Seamless design: Materials such as polyurethane allow for extremely large floors with no seams in their construction, further minimizing the risk of damage, tripping, or trapped noxious chemicals.
From small municipal airfields to the largest International airports, Black Bear Coatings & Concrete has the capability to complete each job on time, within the budget, and in adherence to all local and Federal construction regulations. Our long list of satisfied clients in a wide variety of fields fully demonstrates our excellence in aircraft hangar floor covering solutions. Call Black Bear at 978-405-0017, to learn how the right engineered floor system will last longer in your private plane or municipal airline hangars.
---
With over 25 years of experience, our crews have the skills required to create a production floor that meets each client's unique maintenance and aesthetic needs. Call Black Bear to learn how we provide longer-lasting, more effective solutions for manufacturing and production buildings.
Black Bear is a leading concrete and coatings flooring company that serves New England – Maine, Massachusetts, New Hampshire, Northern Connecticut, Rhode Island, Vermont, as well as New York (north of New York City). Rest assured that we have the staff, equipment, and expertise needed to make your floor project a success. We spend time upfront to assess each client's needs, identify the best flooring solution, engage in the right preparation, and then install the floor using industry best practices. We'd love to help your company.
Contact us today for a free estimate.