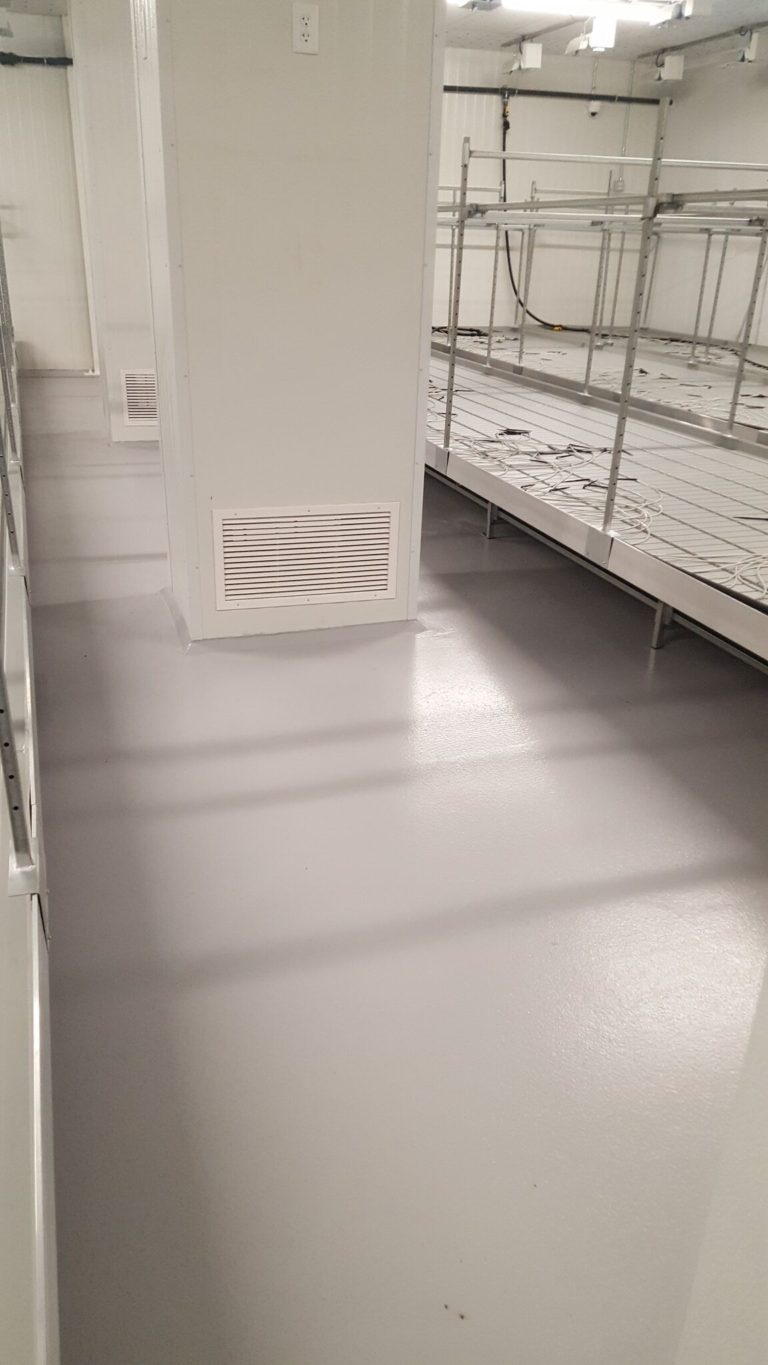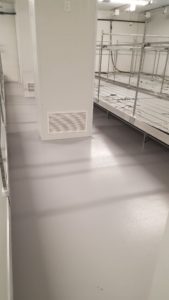 When designing a space for the creation of any materials intended for medical usage – from standard pharmaceuticals to novel new marijuana\THC delivery products – it's vital to consider the impact of that space on the product. There's an entire industry devoted to testing products for extractables and leachables (E&Ls) – chemicals in the creation or packaging of a medicinal product that could potentially make their way into what the consumer ingests.
Facilities for marijuana processing are having to increasingly keep E&L processes in mind, and that means limiting potential environmental contaminants. The right choice in extractable lab flooring and floor coatings can go a long way towards reducing the chances of contamination.
Why Commercial Pharmaceutical and Marijuana Testing Facilities Need The Right Floor Coatings
The most robust solution for creating extractable lab floors which are suitable for medicinal processing and testing is to utilize resinous floor coatings sprayed onto prepped concrete. Substances such as epoxy and polyurethane are ideal for creating FDA-approved floors that won't inadvertently become vectors for contaminants.
This is done in several ways:
1 – Creating a seamless surface
Unlike pre-cut floor toppings, a sprayed-on resinous coating makes a genuinely seamless surface that also adheres to any irregularities in the floor, such as support columns. This seamless surface gives microbes very few places to grow and thrive, greatly improving the sterility of the environment for your chemical lab flooring.
2 – Simple cleaning
These non-porous resinous surfaces are extremely easy to clean, being seamless and waterproof. Traditional cleaners typically prove effective, and they can also withstand relatively heavy commercial and industrial-strength cleaning substances.
3 – Resistance to chemicals 
Accidents do happen. Therefore, you need a floor which won't be eaten away if caustic chemicals land on it. Many formulations of epoxy and polyurethane are extremely resistant to chemical attack. This also preserves their seamless surface and further prevents any areas where microbial life could thrive.
4 – Antimicrobial treatment compatibility
For maximum protection, most epoxy and polyurethane can be further treated with antimicrobial products that kill any bacteria on contact. Combined, they can create a surface which is as hostile to contaminants as possible.
Related: How to Choose Marijuana Cultivation and Dispensary Flooring
Commercial Flooring for Extractable Labs and Cultivation Facilities
Black Bear Coatings & Concrete has partnered with biomedical and pharmacological facilities, as well as commercial growing and manufacturing plants to provide longer lasting industrial floors that meet laboratory flooring requirements. Take a look at some of our work for Baxalta, Garden Remedies, Luvak Research Labs, and Commonwealth Alternative Care. This will give you a sample of the epoxy and urethane solutions that protect against contamination. Contact us for a free on-site consultation. Learn how we can value-engineer better solutions for your extractable labs and cultivation facilities.