Polished concrete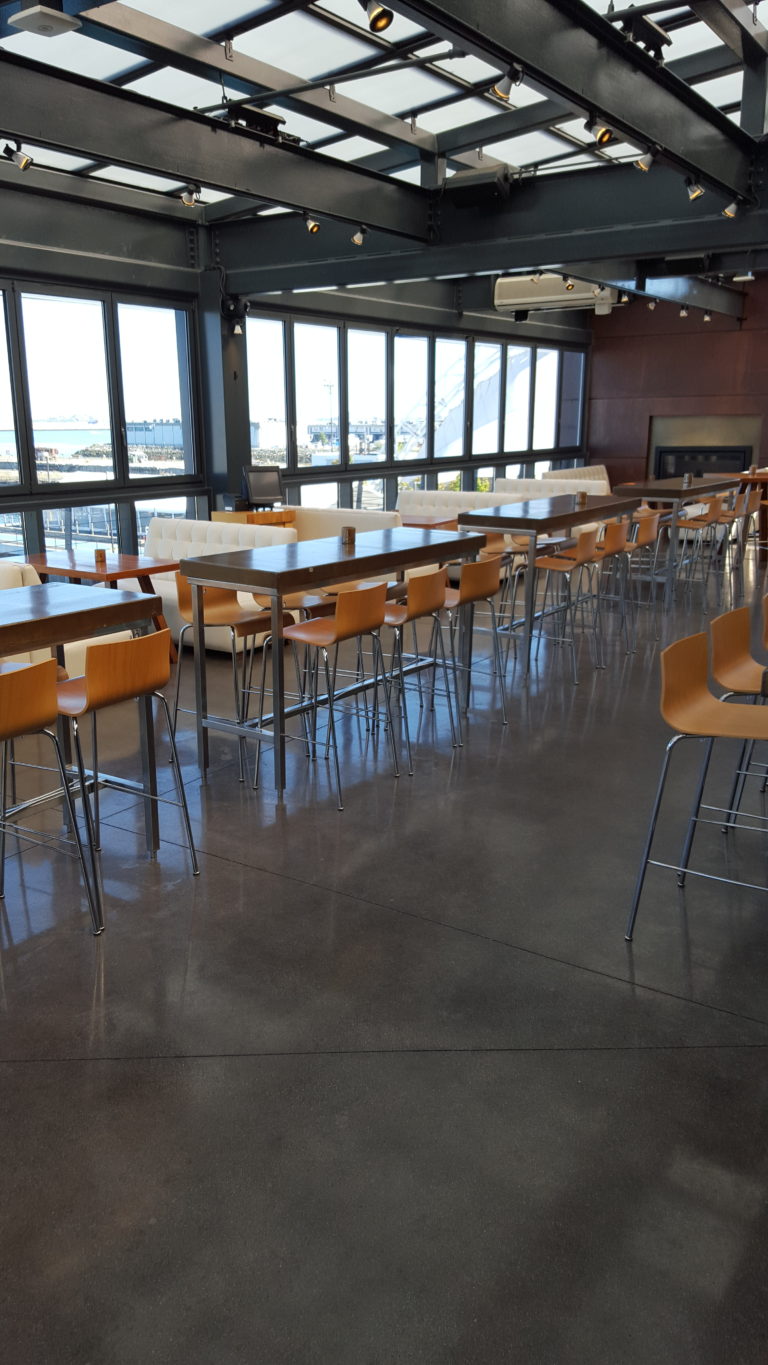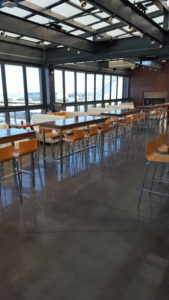 is a popular option for flooring in a wide variety of buildings, including schools, hospitals, industrial facilities, and commercial spaces.  Polished concrete floors offer a number of advantages as an all-purpose flooring material, and can be engineered for specific environments.
Five Reasons For The Enduring Popularity Of Polished Concrete Floors
1. A spill-resistant surface
Unlike other flooring materials, like vinyl or laminates, polished concrete floors are resistant to a huge range of chemicals, solvents, and other spillable materials.  Only the most caustic of substances can damage the surface. However, there are additives and coating options which can add additional protection to maintain the integrity of the floor.
2. Longevity
Concrete is almost impossible to wear down through everyday use.  No matter how much foot traffic you see, polished concrete will last a very long time with minimal maintenance beyond cleaning.  Even moderately-heavy machinery, such as forklifts or floor polishers, can drive on it with little wear and tear.
3. Low costs
Polished concrete is highly affordable solution.  Concrete itself, is a great low-cost option for flooring, and the polished more decorative looks are quite reasonable to achieve.  It's a cost-efficient option for commercial and industrial flooring.
4. Plenty of style options
No matter what sort of look you are after, there are polished concrete flooring types that may be the solution for you.  The polish itself can have a variety of finishes, from a dull matte to a highly reflective surface.  You also have plenty of choices when it comes to colors and visible textures.  A well-implemented polished concrete floor could even be mistaken for tile-work or custom vinyl!
5. Environmental friendliness
If remaining eco-friendly is a priority, polished concrete floors are a great choice.  Fundamentally, concrete is just stone, sand, and water – some of the most abundant materials on Earth and a highly sustainable product.  There are no hazardous chemicals, no VOCs, and it's even recyclable should the floor ever need to be removed.   Many polished concrete options can qualify for LEED certifications as well.
To learn more about polished concrete, read this in-depth blog post about the pros and cons of polished concrete floors.
Black Bear Is the Leading Partner for Polished Concrete Commercial Flooring Solutions
The Black Bear team has over 25 years of combined experience providing the best floors for our clients.  From healthcare to manufacturing solutions, education to municipal projects, Black Bear specialized in high quality concrete solutions. Contact Black Bear Coatings & Concrete below for an on-site consultation and free customized mockup, and to learn more about our concrete coatings, epoxy, urethane, and MMA solutions for commercial clients.