When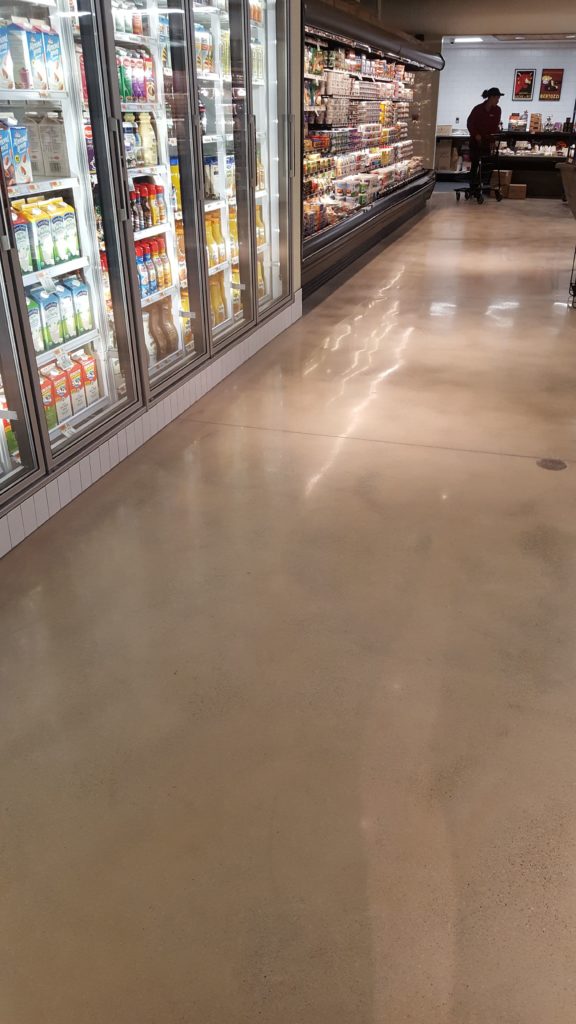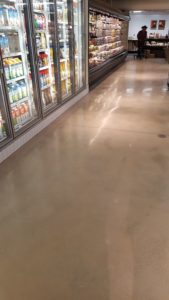 the safety and integrity of your business is on the line, it's a given that you address any concerns immediately and resolve problems before they get out of hand. In the food and beverage industry, questionable flooring could lead to substantial problems for owners and managers. The dangers lurking in deteriorating floors far exceed a negative first impression. Flooring hazards can result in safety violations and environmental contamination with wide-spread consequences.
Most food and beverage industries must either repair or replace their commercial flooring every seven to ten years. Depending on the reliability of the system, this could be even sooner. If your floor is beginning to wear, there are several tell-tale signs you should never ignore.
Cracking or Chipped Floors
Flooring that shows signs of cracking, or pieces of a floor that are starting to chip away often indicate a much more serious problem that should be addressed. The durability of a commercial flooring system in a food service industry becomes questionable when the floor begins to break down – thus, indicating safety concerns. A lack of thermal resistance can lead to cracking and compromise seamless system which can lead to contamination. Any gaps and fissures in the substrate invite bacteria and mold. Cracks are prone to moisture and chemical absorption, that can infiltrate a foundation and threaten the environment. Patching and repair may be a short-term solution but ultimately the floor will need to be replaced.
Buckling
An uneven floor can translate into dangerous terrain for customers and employees. Buckling or cupping can result from significant temperature changes and thermal shock in food and beverage businesses. The stress of heavy machinery and equipment tread that run regularly across a floor can also cause buckling and irregularities. To avoid trips and falling hazards, and to eliminate the risk of byproducts penetrating beneath the surface, bucking floors should be replaced immediately.
Staining
A stained floor is not just unsightly, it can be a sign of a toxic environment for workers and customers. Floors in restaurants, cafeterias, and manufacturing plants are treated with harsh chemicals that sanitize and clean the space regularly. Residual staining can indicate that the topcoat has been compromised and that organic resistance is low. Chemicals and food byproducts that permeate a commercial flooring system may leave stains behind. This is a telltale sign that the floor can no longer withstand the environmental impact of the space and should be replaced.
The key to replacing a flooring system in commercial kitchens, manufacturing plants and grocers is evaluating the specific environment and collaborating with the business owner. This ensures a more durable, longer-lasting product and a satisfied client.
Black Bear Coatings & Concrete has over 25 years of collective experience engineering flooring for restaurants and beverage manufacturing plants. Black Bear is New England's leading coatings team dedicated to providing longer-lasting, more durable flooring solution. We are trusted by more food service businesses and recognized by industry leaders for our value-engineered solutions and high-quality service. When you're ready to collaborate on a flooring design that meets your criteria, trust the experts at Black Bear – call us at 978-405-0017.
Black Bear is a leading concrete and coatings flooring company that serves New England – Maine, Massachusetts, New Hampshire, Northern Connecticut, Rhode Island, Vermont, as well as New York (north of New York City). Rest assured that we have the staff, equipment, and expertise needed to make your floor project a success and avoid flooring hazards and pitfalls.