When industrial operations want a high-quality floor which can support their business while providing excellent long-lasting value, they choose resinous solutions such as epoxy, urethane, and MMA concrete coatings.
Concrete coating creates one of the strongest flooring solutions on the market, capable of handling even heavy machinery without cracking or chipping. Coatings like epoxy are strong and long-lasting, while requiring very little maintenance. Cleaning and sanitation are simple as well, because resinous floors creates a single seamless surface that covers your floor edge-to-edge.
Black Bear Coatings and Concrete are experts in this niche industry setting the standard and innovating new trends in flooring systems.
What Is Industrial Epoxy Flooring?
Epoxy is a two-part substance, involving a polyepoxide resin combined with a curing agent. Once mixed together, the resulting liquid can be spread across a prepared concrete floor, then it will harden over the course of 48-72 hours. Once fully cured, it creates an exceptionally strong and resilient working surface.
Epoxy floor coatings can be blended in numerous ways, allowing for customization. Additives could be included which enhance anti-microbial protection, or proof it against especially caustic chemicals. This makes epoxy robust and versatile in a wide range of industrial operations.
For industrial applications, we use particularly high quality epoxy designed for maximum strength and lifespan. When properly installed, you can expect at least 10-20 years of hard service with minimal repairs or maintenance.
What Benefits Do Industrial Floor Coatings Such as Epoxy Provide?
There's a reason epoxy has become the most popular flooring option for industrial operations. No other type of flooring brings so many general-purpose benefits that are perfect for many different types of businesses. They can be slip resistant, water resistant, offer chemical resistance, and durability for high traffic areas.
Industrial Epoxy Floor Coatings are Strong.
Epoxy flooring is particularly resistant to direct crushing damage and can hold up exceptionally heavy loads without harm. You can operate heavy machinery such as forklifts or cherry-pickers without worry.
Industrial Epoxy Flooring is Chemical-resistant.
Epoxy flooring is naturally resistant to many chemicals which could damage other flooring types. If you work with caustic or harsh chemicals, additives can be inserted to strengthen it against those materials.
Industrial Epoxy Coatings are Low maintenance.
In most cases, you can simply hose down an epoxy floor to clean it. Even more thorough cleaning can be done with standard soap and water.
One note: avoid using abrasive cleaners on an epoxy floor. This will scuff the surface and create a cloudy look, although it will not actually damage the floor from a practical perspective.
Industrial Floor Coatings are Long-lasting.
As mentioned above, an epoxy floor coating should be able to easily last 10-20 years, before the prospect of replacing it might arise. Some epoxy floors have lasted far longer than that.
Industrial Epoxy Floor Coatings are Sanitary.
Because epoxy creates a single seamless surface, that means there are no cracks or porous materials which contaminants such as bacteria, mold, or mildew could slip into. This makes it far easier to maintain a sanitary environment when health concerns need to be prioritized. If needed, the epoxy can be enhanced with additional anti-microbial agents for further protection.
Industrial Epoxy Coated Floors are Attractive.
Basic epoxy pours can be plain, if you want to save money. However, you also have a wide range of colors and textures to choose from, should you prioritize aesthetics. Or, for the most amazing look, choose metallic epoxy. This blend has metal particles throughout, creating a swirled and dimensional look – perfect for public-facing spaces such as showrooms.
Industrial Epoxy Floor Coating Systems are Slip-Resistant.
Despite the shiny look of epoxy, it's quite 'grippy' under normal circumstances. If there's a risk of liquid spills, you can add additional slip-resistant materials such as silica. Adding this slip-resistant texture can reduce the chance of slip-and-fall accidents.
How Much Does Industrial Flooring Cost?
One of the main benefits of epoxy and similar resinous flooring has been due to the value. The costs do depend on the exact type of solution and formulation, whether you need any extra additives for safety and compliance, however the end typically justifies the means with epoxy and urethane being the longer lasting solution. If you're looking for a price-point, epoxy floors can be as little as $3 per square foot for a basic coating, up to $10-$12 for more complex and custom blends, designs, and additives.
Can Industrial Epoxy Floors Be Painted?
Typically paint will not adhere to epoxy, however you can customize epoxy and industrial floors with different colors, stencils, styles, and even demarcation lines. Resinous floors can include a textured surface that will accept paint though a a semi-permanent alteration would be difficult to undo. While painting is not recommended, choosing and customizing a blend with the color(s) is simple and will provide a desired look and feel.
How Does Industrial Epoxy Flooring Compare To Alternatives?
Epoxy is not the only type of resinous coating that could be added to concrete floors. Polyurethane and Methyl Methacrylate (MMA) are also used in specific circumstances.
MMA offers two specific benefits: it is extremely fast to cure (less than a day) and also the best choice for cold rooms such as industrial freezers due to its resistance to cold damage.
Urethane is durable but more susceptible to damage, however it offers better anti-cracking protection from falling objects. Urethane also tends to last longer than epoxy, although at a higher install price.
In addition, both of these options have increased resistance to UV light than epoxy, making them better for outdoor use or in areas such as large hallways which are exposed to sunlight. UV will not damage epoxy, just discolor it faster.
What Industries Need Industrial Resinous Solutions?
Epoxy and seamless concrete coatings are an excellent all-around choice for virtually any business. At Black Bear, a sample of the industries we've partnered with to provide the best industrial flooring include:
Factories

Warehouses

Biomedical facilities

Hospitals and clinics

Marijuana grow operations

'Big Box' stores, groceries, and other sales outlets

Commercial strips and malls

Garages, both commercial and private

Commercial kitchens and cafeterias

Schools and universities

Government offices

Drink manufacturers and breweries

Food & beverage facilities, processing, or packaging

Hotels and other hospitality businesses

Auto repair shops

Manufacturing facilities
PARTNER WITH BLACK BEAR FOR YOUR INDUSTRIAL FLOORING NEEDS
To learn more about selecting the right seamless floor coating system for your industrial area, contact the experts at Black Bear Coatings & Concrete. With over 30 years of collective experience engineering floors for companies in every industry, we value engineer the right solution and find a seamless floor that will meet your business and budgetary needs.
Contact us for a free on-site consultation to learn how we can design and install a longer-lasting industrial floor with safety, accuracy and dependability in mind.
Get a free on-site consultation and quote now.
---
Talk to Black Bear about designing and installing a cost-effective, durable surface for your manufacturing space. Fill out the online form and a client representative will be in touch. Or, please call 978-405-0017.
---
Specialized Solutions for:
Assembly Areas
Chemical Storage
Clean Rooms
Containment Areas
Control Rooms
In-Plant Cafeterias
Loading Docks
Locker/Shower Rooms
Machine Shop
Maintenance Shop
Mechanical Rooms
Reception Area
Rest Rooms
Splash/Spill Zone
Traffic Aisles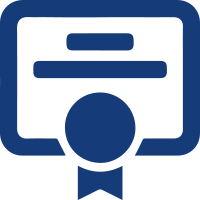 Industry Compliant
Installed with Little Downtime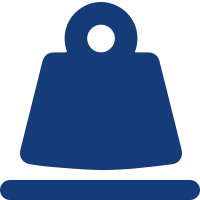 High Performance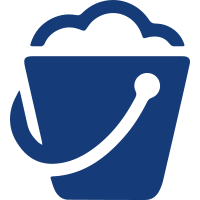 Sanitary and Easy to Maintain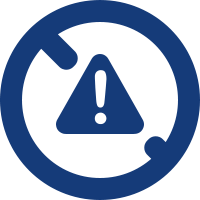 Skid, Slip & Chemical Resistant