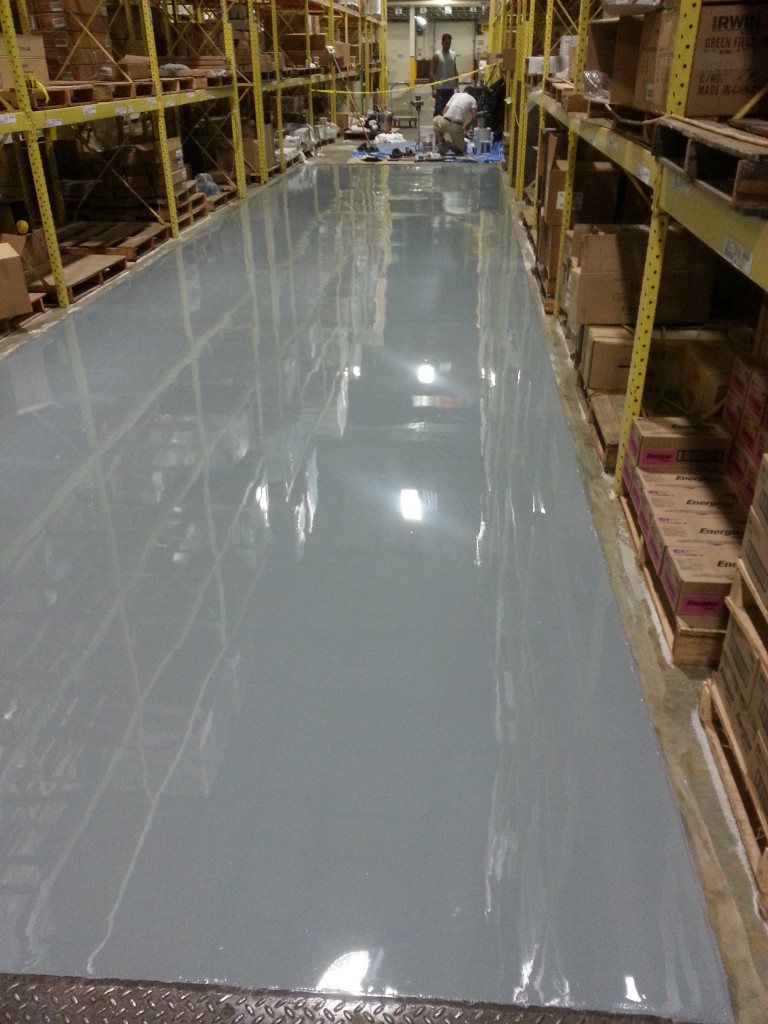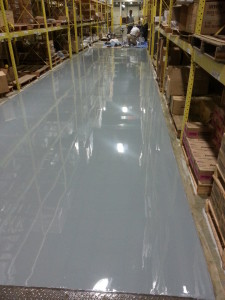 Facility managers face an uphill battle when trying to maintain the safety and reliability of industrial floors. With regular stressors that compromise the integrity of a floor and lead to dangerous working conditions, it's important to select the appropriate solution that will hold up against the elements.
Ongoing Challenges
While the need to repair imperfections and keep a floor in tact should be a top priority, facility managers are met with hesitation when trying to renovate or replace commercial flooring. Numerous excuses given range from inconvenience to indifference.
Also, working to their disadvantage, facilities tend to be a round-the-clock, 24-hour business with little room for scheduled downtime. Therefore, construction would need to be accommodated during working hours or a coordinated shutdown required.
Common protests to renovation and replacement are:
Downtime – 92% have no time to make the repairs
Manpower – 89% have inadequate maintenance staff to oversee the project
Red-Tape – 84% say it's not a corporate priority
Money – 78% have no budget allocated for renovations
Nuisance – 53% won't tolerate dust/debris from construction during working hours
Inherent Dangers
Compliance violations and the threat of suspended operations loom with inadequate flooring.  However, in addition to answering to state and federal regulatory commissions such as OSHA, facilities risk a lot with chipped, cracked, uneven, and otherwise flawless industrial flooring.
Defects have the potential to result in:
Vehicle damage
Production downtime
Shortened lifespan of machinery and equipment
Increased worker absenteeism and turnover
Higher worker's comp rates
Engineered Solutions
Black Bear Coatings & Concrete, the Northeast's leading industrial flooring expert, partners with facilities to provide innovative solutions that last longer and reduce the need for repair. The key to renovating or replacing a commercial floor in a facility is to fully understand how the space will be used. By doing this, you can reverse engineer a system that withstands environmental variables.
With over 25 years of combined expertise, Black Bear works with you to offer the best options, and customize an industrial floor that meets your individual specifications. Our epoxy, urethane, polished concrete, and vapor mitigation solutions are facilitated by experienced installers adept at meeting (and exceeding) standards. Facilities trust Black Bear for quick and flawless installations, that ensure the job is completed accurately, and on time.
Facility Flooring Spaces Include:
| | |
| --- | --- |
| Warehouses | Distribution centers |
| Supermarkets | Superstores & Wholesale Clubs |
| Open Production Spaces | Loading Bays |
| Cold Storage | |
Black Bear value-engineered solutions for facilities and has completed project for Aubuchon Hardware's Distribution Center, Shaw's Supermarkets, & Hannaford Bros. Contact us for a free on-site evaluation, or call us at 978-405-0017 and find out how we can design an industrial flooring solution for your large facility that will stand the test of time.
---
Black Bear Coatings & Concrete has extensive knowledge of polished concrete floors in commercial and industrial environments. With over 25 years of experience, our crews have the skills required to create a floor that meets each client's unique maintenance and aesthetic needs.
Black Bear is a leading concrete and coatings flooring company that serves New England – Maine, Massachusetts, New Hampshire, Northern Connecticut, Rhode Island, Vermont, as well as New York (north of New York City). Rest assured that we have the staff, equipment, and expertise needed to make your floor project a success. We spend time upfront to assess each client's needs, identify the best flooring solution, engage in the right preparation, and then install the floor using industry best practices. We'd love to help your company.
Contact us today for a free estimate.