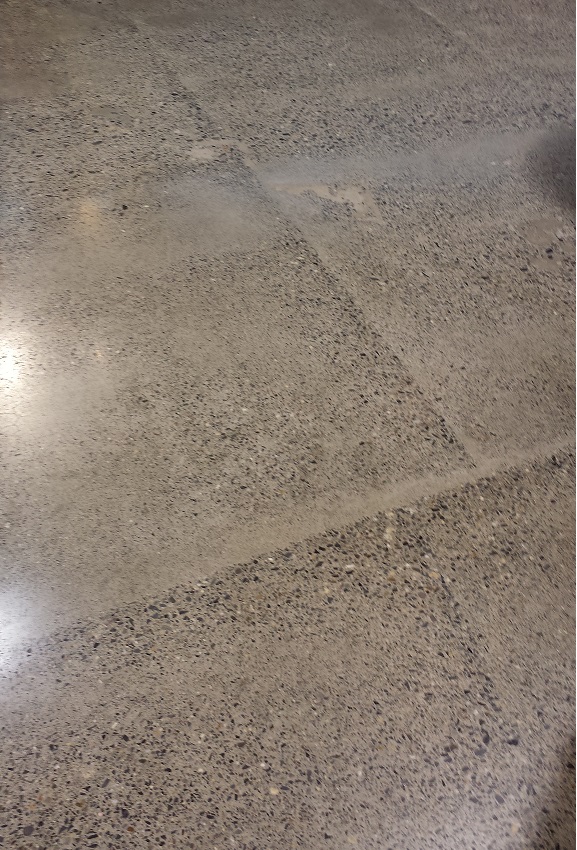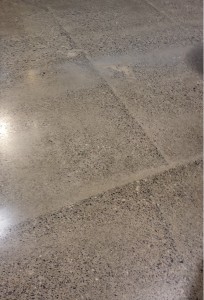 The healthcare and pharmaceutical manufacturing industries require mission-critical performance from a commercial flooring system. The versatility of polished concrete offers an array of benefits that these companies should recognize.
Polished concrete has become the solution of choice for many commercial buildings including medical device and drug production facilities. Pharmaceutical companies take advantage of the durability and chemical resistance without sacrificing the look and feel of a space. From the operations floor to office spaces, storage units to lobbies and hallways, polished concrete flooring can be a single source solution for pharma industry flooring.
Earn LEED Points
Sustainability has become a staple trend in construction of healthcare and pharmaceutical facilities. The move towards building greener, more energy efficient work places is a goal of new production and renovation design. One of the benefits of polished concrete is that it increases ambient light in a space. Concrete is also known to retain heat in the winter and keeps floors cooler in the warmer weather reducing the energy costs of a building. Polished concrete floors won't release VOC vapors into the atmosphere and the durability and recyclable materials means that fewer replacements are required and materials can be subsequently repurposed. Many of these attributes can increase LEED points and provide a higher rating for the building.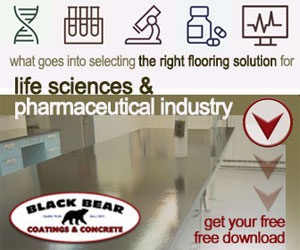 Lower Maintenance Costs
When engineering a polished concrete solution for pharmaceutical manufacturing, it is necessary to understand the impact that production could have on a floor. This industry, in particular, requires a system to have adequate chemical and biological resistance that protects against environmental contamination. A moisture resistant, seamless surface is also necessary provide against harmful byproducts and bacterial growth. Moreover, polished concrete requires little in the way of daily maintenance. The glossy finish is impervious to foot and machinery traffic, and regular cleanings require much less effort. A polished concrete floor can make the sanitization process easier in clean rooms and production areas.
Pharmaceutical and medical device manufacturers in the northeast trust Black Bear Coatings & Concrete to provide longer-lasting solutions that are tailored to each unique space. We know that any downtime related to renovation and repair can be costly to a manufacturing facility. Therefore, we take the time to understand your business and engineer the appropriate flooring solution to increase the life-span of the product. Contact the experts at Black Bear to learn about healthcare and pharmaceutical flooring solutions like polished concrete, urethane, and epoxy flooring solutions in your production environment.
---
With over 25 years of experience, our crews have the skills required to create a production floor that meets each client's unique maintenance and aesthetic needs. Call Black Bear to learn how we provide longer-lasting, more effective solutions for manufacturing and production buildings.
Black Bear is a leading concrete and coatings flooring company that serves New England – Maine, Massachusetts, New Hampshire, Northern Connecticut, Rhode Island, Vermont, as well as New York (north of New York City). Rest assured that we have the staff, equipment, and expertise needed to make your floor project a success. We spend time upfront to assess each client's needs, identify the best flooring solution, engage in the right preparation, and then install the floor using industry best practices. We'd love to help your company.
Contact us today for a free estimate.