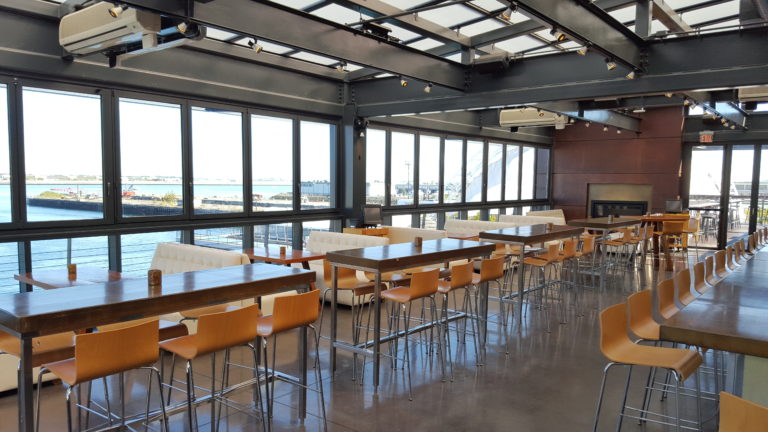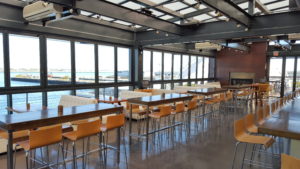 Polished concrete has gained in popularity, to the point where it's one of the most common floors found in commercial real estate, as well as restaurant dining spaces, and hallways and corridors in educational facilities to name a few of its uses. Polished concrete is a highly affordable option, known for being a distinctive and functional floor, while also giving you a low-maintenance surface that is easily cleaned and maintained.
When facility managers are contemplating installing polished concrete floors in a commercial space, there are a number of "typical" polished concrete frequently asked questions that come up in the initial conversation that we address.
Answering Your Top Five Polished Concrete Frequently Asked Questions:
1. Can any concrete be polished?
Almost. Usually, yes, this can be achieved. However, there are a few situations where polishing new or existing isn't ideal. For example:
Floors made of lightweight concrete isn't the best candidate for polishing
Concrete which has been damaged by caustic chemicals
Outdoor concrete made with a freeze/thaw mix shouldn't be polished
2. Does the polishing process disrupt business and how long will cleanup be once it's complete?
In most cases, there is very little cause for concern during installation. We can work around your schedule, during downtime periods and off hours, and we ensure that your space is left as it was found (with the addition of an enhanced flooring solution.) We prefer a dry-grind polish procedure, in which all the resulting dust is immediately vacuumed up by a system within the polishing machinery. However, occasionally a wet-grind polish may be called for, which will result in a sort of rock-slush that will need to be disposed of. However, Black Bear crews will handle waste materials resulting from construction.
3. Is polished concrete eco-friendly?
Absolutely! In fact, polished concrete is arguably the most eco-friendly commercial flooring solution you could install. Concrete is a natural surface comprised of rock and water. Plus, it's frequently recycled, reducing your carbon footprint. The durability of polished concrete means it lasts longer than most products and results in less waste overall which is why it's sought after for green-building requirements. Its reflective surface saves on energy costs and is compliant with all LEED standards.
4. How stain-resistant is polished concrete?
One of the disadvantages of polished concrete is that it's not as stain-resistant as epoxy or urethane coatings. While additional sealants protect the surface, unfortunately, the porous nature of concrete will mean it's always somewhat susceptible to staining or other damage from spills – particularly if they are left standing. To prevent staining, clean any moisture or spillage immediately after it happens.
5. How slippery is polished concrete?
You might be surprised to learn that while shiny in appearance, polished concrete isn't a very slippery surface at all. It only looks slippery because of its high reflectivity. In reality, the concrete still has a very bumpy surface, at the microscopic level. This gives it superior friction coefficient even when wet. It's actually less slippery than many other common flooring options which is why it's so popular for corporate lobbies and entryways.
From performance to design, Black Bear Coatings & Concrete ensures that each client's individual needs are recognized and reflected in the product we provide for optimal results. Check out our portfolio, including samples of polished concrete finished products for brands, and our client list to learn why more businesses and general contractors trust Black Bear to engineer longer-lasting concrete, epoxy, urethane, and MMA solutions. The above list of polished concrete frequently asked questions is just a sample of the insight our team can offer you during your commercial flooring buying decision process. Request a free, on-site assessment to learn how Black Bear can provide compliant, visually appealing, and durable polished concrete floors for your business.