If you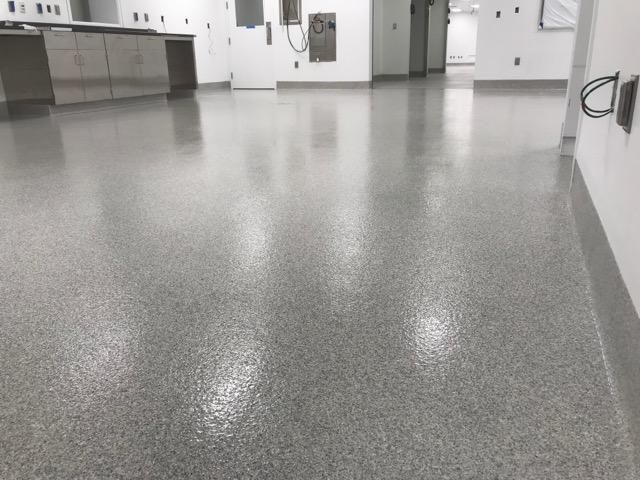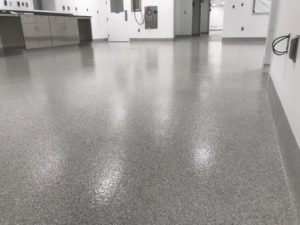 manage a pharmaceutical operation, these are undoubtedly challenging times.  On one hand, if your work is in any way related to COVID-19, you're probably near production capacity and seeing a lot of orders.  On the other hand, that means that if something goes wrong or repairs need to be done, you may not have the option to slow down production.
So what happens if your pharmaceutical flooring becomes damaged?  Cracked flooring isn't merely a danger to your workers, it's a potential source of contamination.  Worse, small cracks can very easily become large cracks – and quickly.  They can't be ignored, but how do you repair your pharmaceutical flooring without disrupting your operations?
A Proven Approach to Maintaining Business as Usual
Black Bear has worked with major pharmaceutical and healthcare operations across the Northeast.  We know how to install and maintain clean-room, lab, and operations floors with minimal disruption.  We do what it takes to fix your pharmaceutical flooring and keep your operations hygienic, without impacting your employees or your bottom line.
1 – Work around your schedule
Our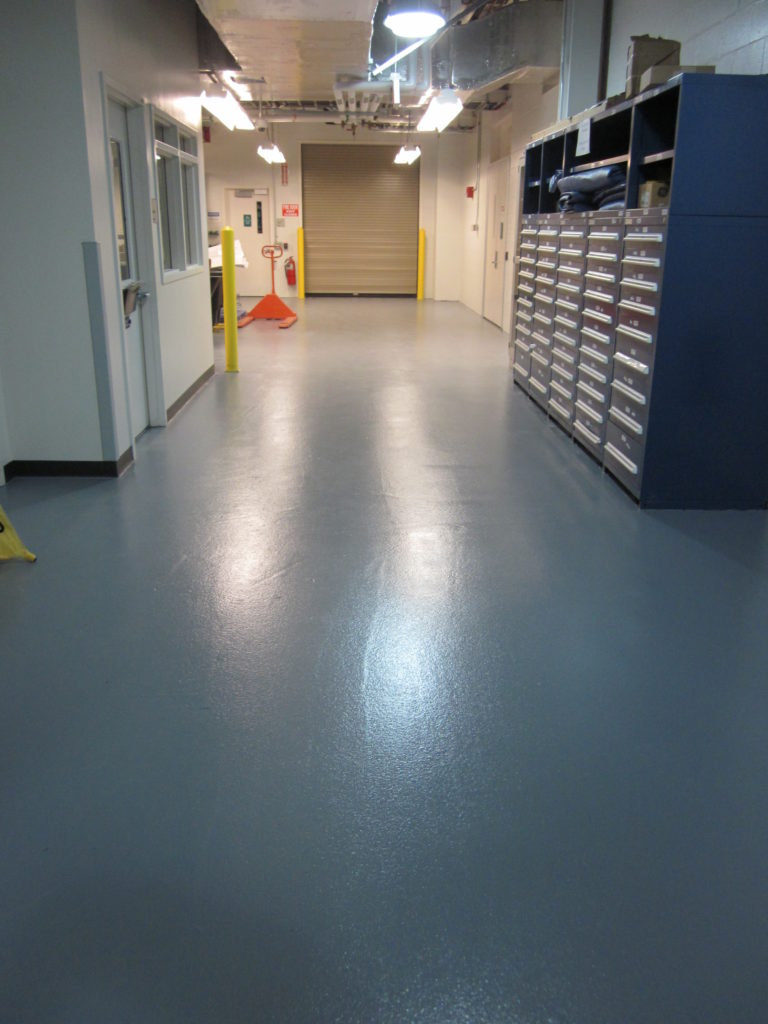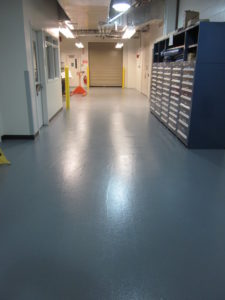 flooring contractors are not tied to 9am-to-5pm hours.  We schedule work to be done after hours, over the weekends, and times that accommodate shutdowns or slower periods for your business..
2 – Separation of spaces
One key to doing floor repairs during ongoing operations is to understand partitioning.  We can securely separate the area we're working on from other parts of a production or operations facility, so that every other area can continue normally. We utilize HEPA filtered equipment and other filtration methods to mitigate risk of airborne contaminants.
3 – Experience means fast work
Black Bear's decades of experience pays off when you need work done swiftly.  Because we've installed and repaired so many floors in critical locations, we know how to work fast and accurately.  The faster we can get the repairs done, the faster you're back to full uninterrupted operation.
Pharmaceutical manufacturers and healthcare organizations trust Black Bear Coatings & Concrete to provide longer-lasting solutions that are tailored to each unique space. We know that any downtime related to renovation and repair can be costly.  Therefore, we take the time to understand your business and engineer the appropriate flooring to increase the life-span of the product. Contact the experts at Black Bear to learn about polished concrete, urethane, and epoxy flooring solutions for your production environment.