Do your workers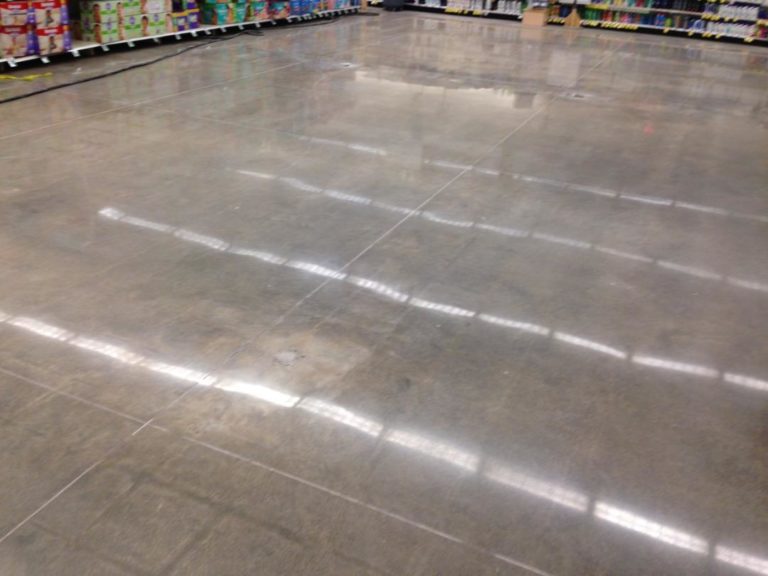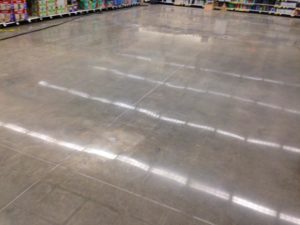 frequently handle liquids?  Do you have a shop such as a grocery store where spills will be common?  Do you find yourself having to deal with a large number of slip-and-fall accidents?
If so, then it's time for new flooring – anti-slip flooring.  Epoxy coatings can be formulated to give workers extra grip, even on wet floors, which will greatly reduce the risk of slip-and-fall accidents at your workplace.  These anti-slip epoxy floorings are affordable to install, long-lasting, and perfect for a wide variety of business types.
In the long-run, they can easily save you money, making anti-slip flooring an excellent investment.
Four Ways Anti-Slip Flooring Saves You Money
1 – Less lost time and productivity
Every time someone slips on a puddle, that's time lost.  Even if they aren't injured, it will still impact their productivity for the day.  If they are injured, they could potentially be unable to work for some time, and you would simply have to swallow the losses.
2 – No concerns about worker's comp claims
Of course, the bigger problem with accidents in the workplace is the possibility that employees will file for worker's compensation.  If they sue, and the accident is found to even be partially the fault of the workplace, you could end up on the hook for all of their medical bills, plus other penalties as well.  If anti-slip flooring avoids even one worker's comp claim, it's already more than paid for itself.
3 – Protecting your customers
If customers or clients will ever be in places were spills are likely – such as in grocery stores or restaurants – you have even more reason to keep everyone safe.  A customer injuring themselves in your shop can have grave consequences.  They could easily be entitled to compensation, and the resulting bad publicity could harm your operation going forward.
4 – Preventing damage to the floor
While a more minor concern, when you install new flooring, you want it to last.  Epoxy coatings are resistant to fluid damage, and can even stand up to corrosive chemicals.  Spills can be cleaned up quickly and easily, preventing damage to the floor, and also reducing the time the spill is present.
Black Bear Coatings & Concrete, is the trusted professional in this niche industry. We value-engineer flooring solutions based on the environmental factors that could impact the longevity of your floor. This provides a longer-lasting product. Our pioneering installation techniques that result in industry standard ensures a timely, accurate delivery that minimizes disruption in operations and keeps the focus on your business.
Contact us directly for more information about our epoxy, urethane, polished concrete, and MMA flooring solutions. Request a free, on-site assessment to learn how Black Bear can provide a compliant, visually appealing, and durable floor for your business. Whether you require a urethane or epoxy seamless floor, we can guide you through the buying process.