Often overlooked yet fairly prominent in the manufacturing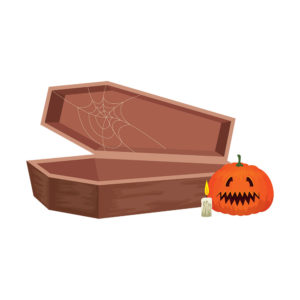 space, casket production facilities adhere to strict compliance when it comes to industrial flooring. There are several different areas within a casket manufacturing plant including receiving bays for lumber and materials, production spaces, shipping areas, and the typical lavatories, lockers, break rooms and office spaces. And with so much of the labor requiring employees to be on their feet most of the day, it's important that an industrial floor system provides a safe working environment to avoid any on-site incidents.
Resinous coating are an ideal choice for many areas within a casket manufacturing plant. From assembly spaces to loading docks and outdoor bays, the right concrete resinous floor system can provide many benefits and last longer than any other commercial floor product.
Four Ways Resinous Floor Coatings Meet The Needs Of Casket Manufacturing
1 – Simple cleanup: Resinous floors create a seamless, edge-to-edge surface so it is extremely easy to brooms sweep, vacuum or clean with soap & water.  The floor is relatively maintenance free, provided heavy sanitization isn't a compliance requirement.
2 – High chemical resistance: In specific areas where painting, lacquering, or otherwise finishing the coffins are completed, harsh substances could permanently stain or damage most floor types. However, this isn't the case with resinous coatings!  Most resins are totally impenetrable to any chemicals used in the finishing process.
3 – High level of strength: Resins also create some of the strongest and most durable flooring surfaces. Under the strain of heavy machinery and the vibrations they produce, some epoxy and polyurethane resinous floors are able to withstand the stress with little to no wear and tear. There are several options that can be engineered for the individual production space to provide longer-lasting results.
4 – Good traction: So why is this important? As mentioned above, employees tend to be on their feet most of the day. With byproducts of production materials including liquids ending up on the floor, it's important to engineer a floor with extra slip resistance. While resinous floors appear smooth at the macro level, they're really quite rough at the micro level.  So you get an attractive flooring, with plenty of traction mitigating risk of slips and falls in the workplace.
Resinous floors can be an economical, long-lasting solution that enhances manufacturing spaces. Black Bear Coatings & Concrete is the trusted partner to engineer and install industrial and commercial flooring for production and assembly spaces. Contact us for a free on-site assessment and learn how resinous floor systems can be a better solution for your casket production facility.