When engineering a cancer diagnostic center and similar clean rooms you must consider the hygienic and compliance that starts from the ground up.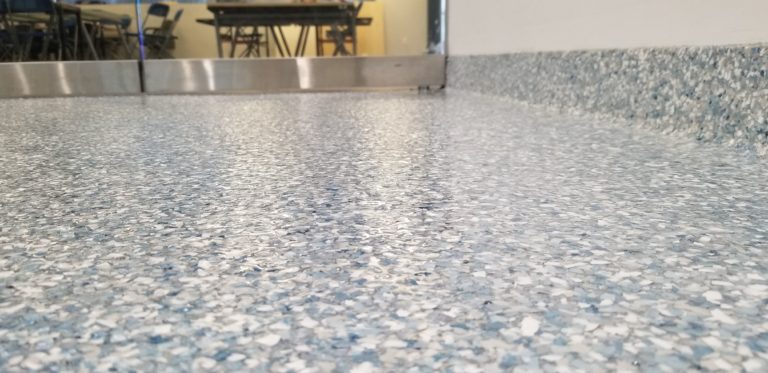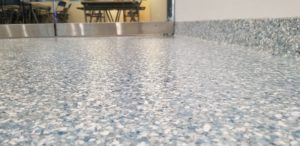 A medical clean room must be capable of being completely sterilized to provide a safe and usable floor that both patients and staff can walk upon without incident.
There are only a handful of flooring types that are even capable of meeting these – and polyurethane flooring is among the best.
A concrete layer topped with polyurethane coating can easily meet the needs of clean rooms and cancer diagnostic centers, while fitting within tight hospital facility budgets.
How Polyurethane Flooring Meets the Needs Of Cancer Diagnostic and Clean Rooms
There are several factors that work together to make polyurethane coating a highly effective choice for clean rooms.
1 – A Seamless Surface
Unlike tiles, "jigsaw" flooring, and most other options, a polyurethane floor creates a single unbroken surface which stretches from edge-to-edge across the entire room.  Do you have features breaking up the floor, such as support columns?  No problem.  Polyurethane can accommodate them as well, leaving no seams anywhere for dirt, microbes, or other contaminants to sneak into.
2 – Antibacterial formulation
Polyurethane flooring can come be formulated with antibacterial additives – typically a silver-ion treatment.  This further protects the floor from becoming host to any contaminants.  Depending on your needs, this mix can be fine-tuned further if you have special considerations.
3 – Strong chemical resistance
Is there any chance of chemicals being spilled on the floor?  This isn't a major concern with polyurethane.  It is naturally impermeable to liquids and has high resistance against caustic chemicals which can damage other floor types.
4 – Simple cleaning
When the surface is absolutely flat and seamless cleanup couldn't be easier.  Regardless of the measures you utilize to keep your clean room floor sanitary, the floor
requires very little effort to clean and won't leave a residue after it dries.
5 – Non-slip surfacing
Even though polyurethane flooring might look slick, it's not.  It provides plenty of traction, and there are even formulations which add extra grip if you have concer
ns about safety.  It's a good choice, to protect patients who may be unsteady on their feet.
With over 30 years of combined expertise, Black Bear teams have been integral in helping healthcare facilities maintain compliance through innovative coatings that require minimal maintenance and fewer repairs. Contact us to learn how Black Bear can value-engineer a more durable floor for every space within your hospital, medical office, hospice or nursing home facility, and wellness center.