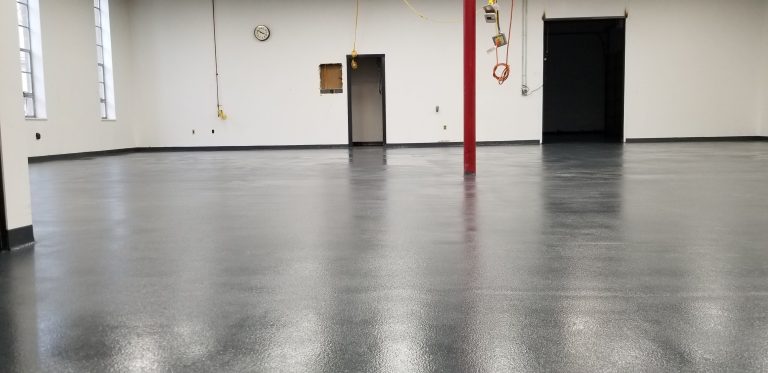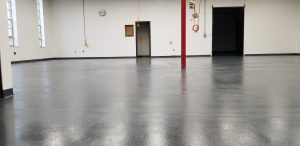 When a company is looking for a solution to its commercial or industrial flooring needs, there will undoubtedly be many factors considered – ranging from utility to aesthetics.  While there are any number of products that could do the job, the best solution will likely be to use an epoxy coating.  Epoxy floors are excellent for a wide variety of commercial and industrial flooring systems. This is particularly the case when cleanliness and hygiene are a top priority.  A primary concern for commercial flooring is often durability, and fortunately, it's an area where epoxy flooring excels and often exceeds expectations. You can expect a long life span with minimal maintenance because of epoxy durability.
How Durable Is Epoxy Flooring?
When it comes down to it, epoxy is one of the toughest and longest-lasting surfaces you could have for a commercial or industrial floor.  Of the typical solutions used in commerce and industry, only pure concrete is tougher. But, of course, untreated concrete is porous in nature inviting microbial infestation.
Even then, it's hard to beat epoxy coatings when it comes to durability.  Lifespans are generally measured in decades, with many examples lasting 30 years or more. This results in a more cost-effective solution over time.
Much of this is due to how epoxy works.  When it's properly applied, you get a single continuous smooth surface across the entire room.  With no cracks or seams, the epoxy doesn't have any weak points.  Weight and pressure are also always distributed evenly, so it's difficult for the epoxy to be damaged through everyday use.  Plus, epoxy is highly resistant to most spills and chemicals.  In addition, if you are using particularly caustic or reactive chemicals, we can often create special epoxy blends designed to resist them.
Related: Is Epoxy Quartz Flooring Right For Your Business?
There are only two significant ways an epoxy floor could potentially be damaged:
1 – Standing weight
Epoxy can eventually be crushed and crack if enough weight sits on it for long enough.  However, the amount of weight or pressure needs to equal that of a parked steamroller for months at a time.  Anything short of that should not be an issue.
2 – Sharp impact
Epoxy may be brittle and a heavy sharp object falling on it could result in a compromised floor.  This is the most common way epoxy floors get damaged.  Fortunately, minor scratches can simply be buffed out. And, more serious cracks can be repaired with a patching application of epoxy.
Related: Why Flooring Installers Should Provide Proper Commercial Floor Care Procedures
Black Bear: The Northeast's Epoxy Durability Experts
With over 25 years of experience designing functional and attractive epoxy flooring for commercial and industrial clients, Black Bear is the trusted partner for epoxy, urethane, MMA, and polished concrete coatings.  Take a look at some of our completed projects, and contact us for a free on-site consultation.  Learn how Black Bear can value engineer the right solution for your business.