GOOD ENOUGH IS NOT OK
Our goal is to build relationships with people who care about long-lasting, worry-free floors over the cheapest price.
If that's you, we'd be happy to talk with you further about residential solutions.
Does Your Residential Flooring Project Require Black Bear's Expertise?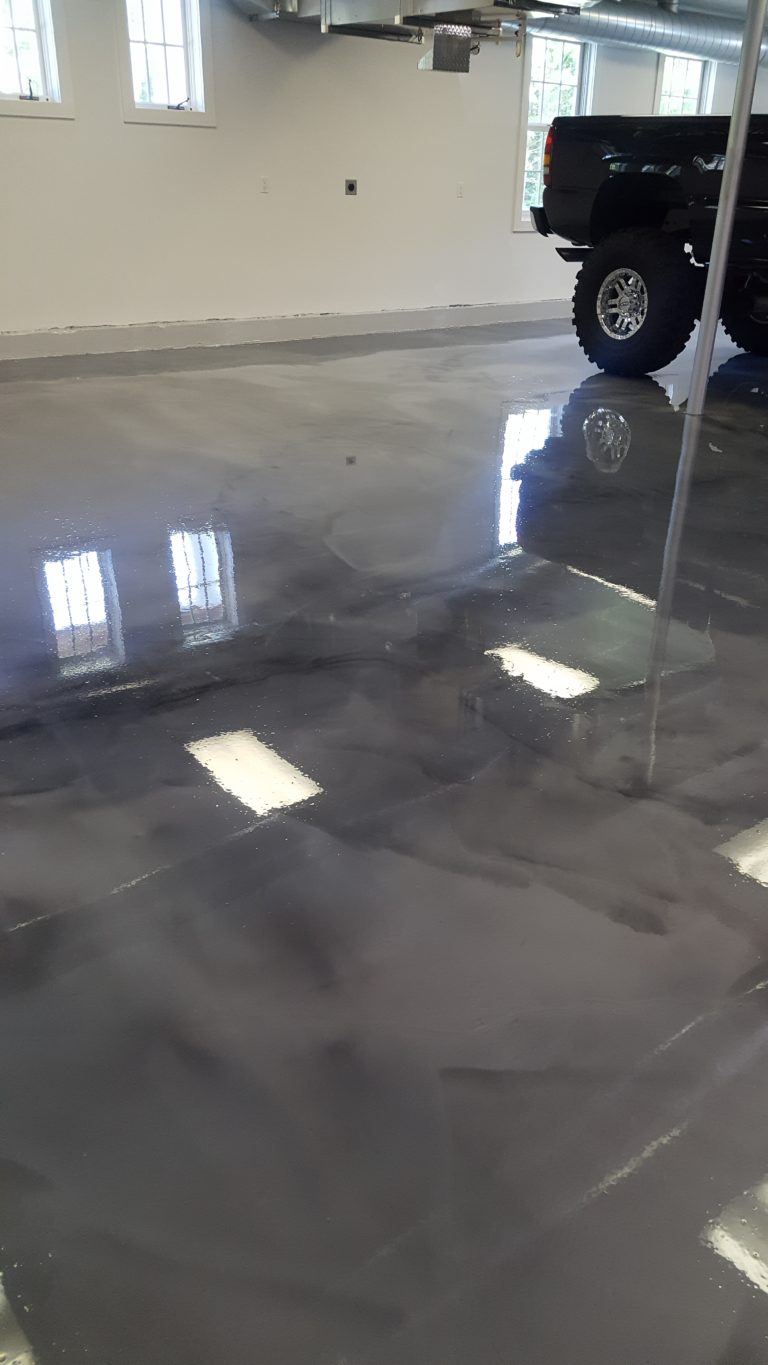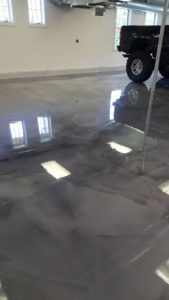 There is a difference between us and the other guys. We're not your typical residential contractor.
When most people hear the term "epoxy" and look for an installer, they think of cans of thin paint applied for sleek surfaces, unique colors, and a shiny new appearance. While an epoxy coating is extremely robust and durable and does a great job of covering over minor imperfections such as small spider cracks and flaws in the concrete, not all epoxy is the same. And not all installers are the same.
Why are our installations so different?
At Black Bear, we install industrial floors in residential applications. That means that we are experts at engineering flooring systems to meet the unique stressors in each environment.
Our standard epoxy coating for a residential garage is generally 4 to 6 times thicker than a typical epoxy paint.
It can withstand forklift traffic and other heavy equipment, so an industrial application will easily hold up against most surface abrasions like impacts, stains, cracks, chemicals, salt, tires turning, and other kinds of wear on a floor or in a garage, leaving you no concerns about failure due to typical wear and tear. Our unique methodology includes reverse-engineering to ensure a longer-lasting, more durable product. And this can't come from a can.
Most floors fail due to inadequate materials and improper installs. At Black Bear, we don't sacrifice the quality of materials, formulas, or work for even the smallest of jobs.
This means that you're getting a industrial-grade flooring system for high performance and impact resistance.
Who does Black Bear partner with?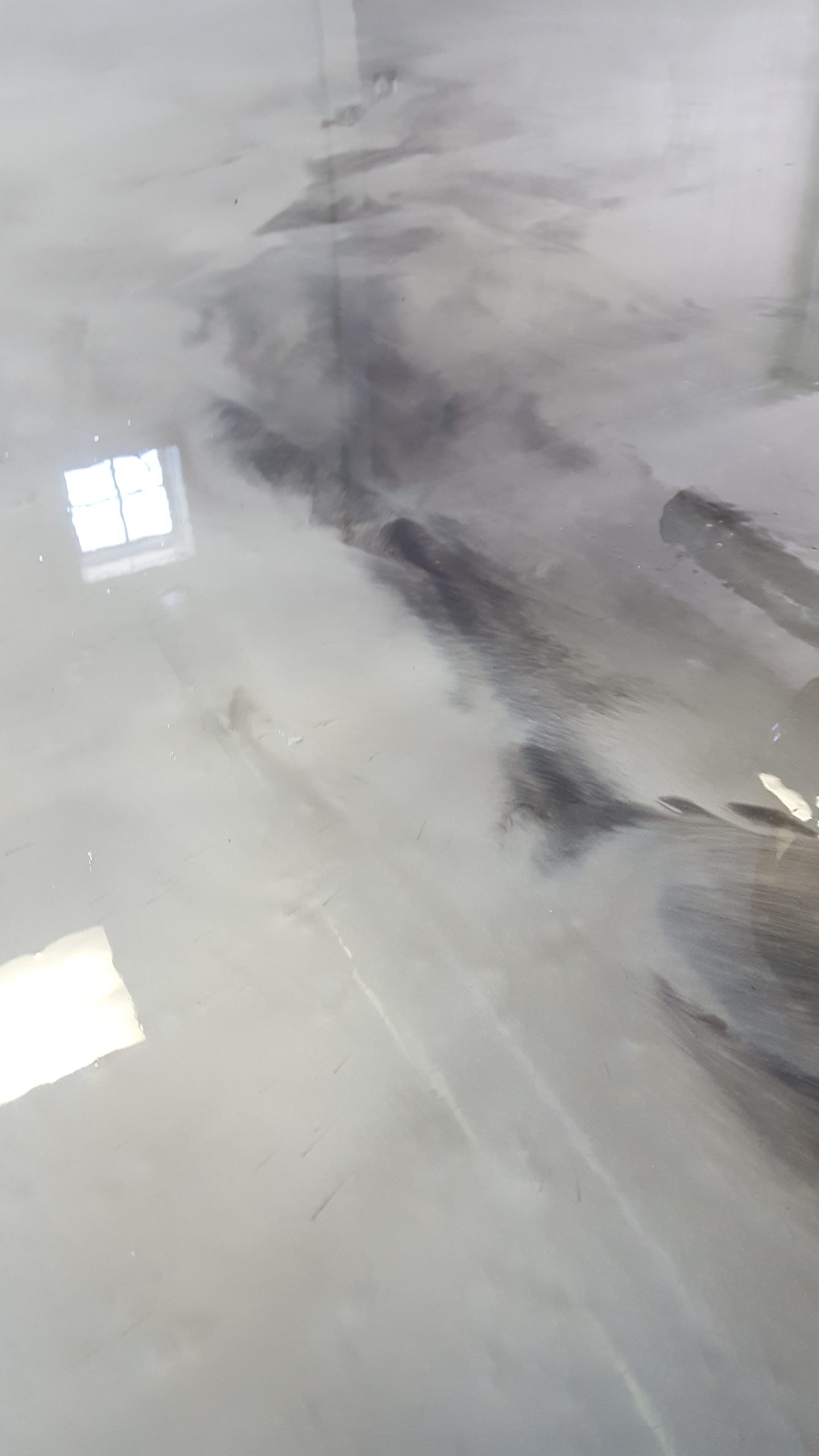 Black Bear typically partners with residential customers who have 1000+ square feet of area to coat. Our typical install takes 3-5 days for a single project, so it may be cost-prohibitive to take on smaller jobs that are a distance (more than about 75 miles) from our Leominster, MA location.
However, that doesn't mean it's impossible. In fact, if you have additional areas such as a basement, garage, or other rooms that need coatings, or even if you have neighbors who are also looking for an epoxy flooring system, it could prove valuable to complete those projects at the same time, giving you optimum coatings and more bang for your buck.
To help you weigh your options and considerations moving forward, let's take a minute to understand some of the attributes that have earned Black Bear an incomparable reputation in this niche industry.
We Care: We hire the right people; full-time staff who we pay a living wage, that are well-trained, trustworthy, and who care about doing it right.


We Listen: We match what you want with what you need to get you the right, custom floor every time.


We Outperform: With a 98% customer satisfaction rate, we're proudly known as the flooring experts who get it right.
---
Does your residential project need Black Bear's commercial-grade solutions?
Contact Us

for an assessment and on-site quote.
---
Our Customers Love Us
"We are so pleased with your company. From start to finish, everyone was so pleasant to deal with and competent. Our garage looks beautiful. Thanks again to your entire team. "
– Cheryl Maxim