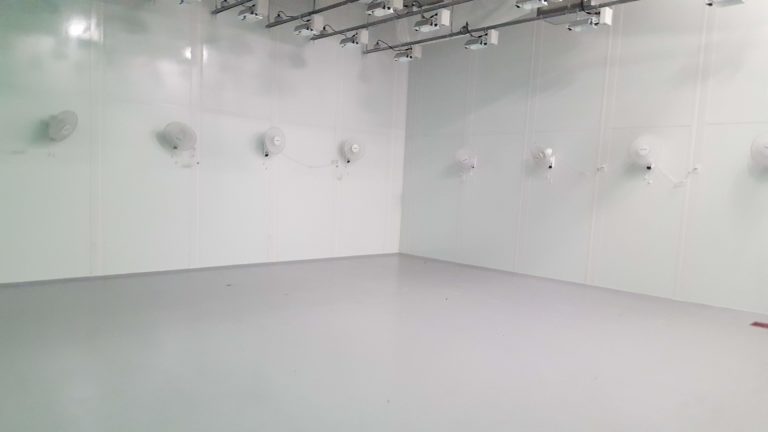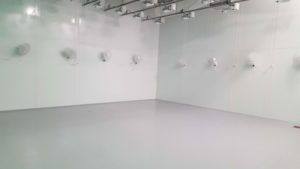 When you're setting up a cultivation site and dispensary, you have plenty of decisions to make. But, one of the most important is right under your feet. Your choice in flooring can make a huge difference to your business, from ensuring you fall within regulations (such as they are at the moment) to making your dispensary more attractive to customers.
A popular choice in dispensary flooring is concrete coated with epoxy. This combination is standard in biomedical facilities all over the world. And, it's a great option for your own cultivation and dispensary.
Five Reasons Epoxy Is the Perfect Flooring Choice For Dispensaries:
1 – Quick to install
Epoxy can be installed with little to no downtime or disruption to operations. Plus, it is a relatively affordable solution as well. With proper phasing and readying of installation crews throughout the process, the process of laying an epoxy floor should be as smooth as the floor itself.
2 – Easy to clean
Epoxy floor coatings create a single unbroken surface which covers your floor from edge-to-edge. There are no seams, not even if you have elements like support columns disrupting your floor's topography. As a result, that makes the floor exceptionally easy to maintain in most environments.
3 – Healthy and hygienic
Because epoxy flooring is seamless, it's automatically resistant to mold, mildew, bacteria, and other contaminants that should be kept far away from your products. Also, the epoxy formula used to coat your floor can have anti-microbial materials added to it to make it even more resistant to contamination.
4 – Strong and long-lasting
Epoxy is an extremely strong material, which is also resistant to most chemicals and solvents. An epoxy-coated floor can last for years with little to no wear and tear. So, with regular proper cleaning, and promptly removing spills or liquid runoff from flooring, you'll see an excellent long-term return on your investment.
5 – Completely customizable
We know your customers might expect a certain level of color and style in your facilities. So, there are metallic epoxy formulations available which create beautiful and eye-catching swirling patterns. However, despite being shiny and slick-looking, epoxy actually provides a lot of traction. There's very little chance of slips and falls with an epoxy floor.
The Epoxy Pros: Black Bear Coatings & Concrete
Black Bear Coatings & Concrete are the industrial flooring experts. With over 25 years of combined expertise, our team is the trusted professional in this niche industry. We value-engineer commercial and industrial flooring solutions based on the environmental factors that could impact the longevity of your floor. This provides a longer-lasting product. Our flawless installation ensures a timely, accurate delivery that minimizes disruption in operations and keeps the focus on your business.
Contact us directly for more information about our epoxy, urethane, polished concrete, and MMA flooring solutions. We can walk you through all of the benefits of each solution. Plus, we can guide you to choose between polyurethane vs epoxy floor coatings. Request a free, on-site assessment. Learn how Black Bear can provide a compliant, visually appealing, and durable floor for your business.