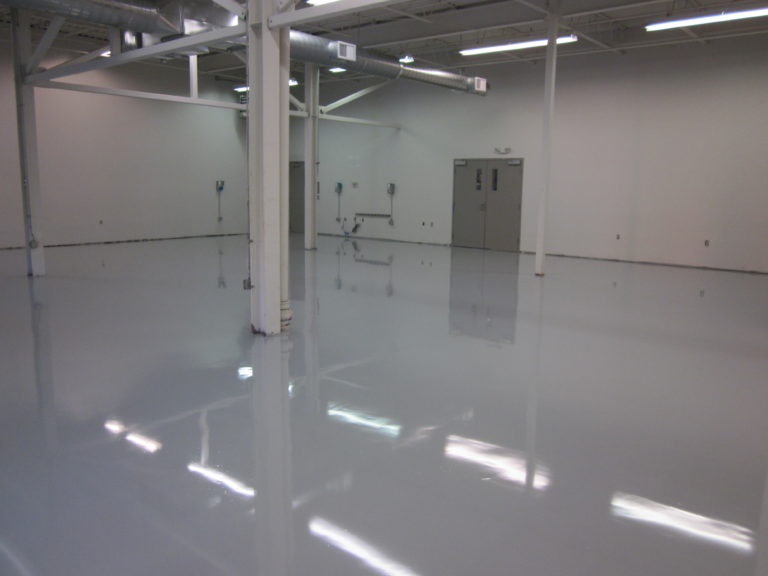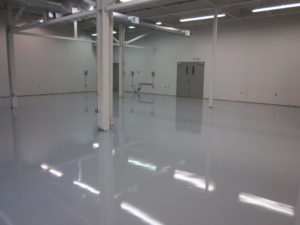 "What are the best industrial floors for my facility?" Unfortunately, there is no single answer to that question. The "right" answer depends on the industry and operating requirements for your specific facility. When Black Bear Coatings & Concrete meets with clients to discuss industrial flooring projects, we usually start by asking a series of questions to determine the industrial floor specifications needed. Once we know the answers to these questions, then we can make a recommendation for which type of industrial floors are needed. Read on below to learn the top 6 considerations you need to keep in mind when choosing an industrial flooring solution.
Top 6 Considerations for Industrial Floors:
How long can production be suspended at the facility?
We understand that most companies need to minimize downtime associated with facilities management projects. Solutions for Industrial floors exist that offer fast curing times which means teams are back to work sooner.
What safety issues need to be considered and accommodated by the industrial floors' solution?
In industrial settings, slick substances may end up on the floor. Preventing falls and injuries it usually a top priority, so anti-slip floors can be designed that are textured and slip-resistant. Some industrial facilities also need safety demarcation lines on industrial floors.
Are there environmental factors that could influence the type of industrial floors that are installed?
Certain industries like electronics manufacturing require flooring installations that generate very little dust, while others have limitations on odors. Low or no VOC flooring products are available. In addition, Black Bear is skilled at specialized installation techniques that minimize dust like HEPA filtration and negative air machines.
Is there specialized equipment that will sit on the floor?
This may sound like an odd question, but in some industries, sophisticated electronic devices must be protected from static electricity. For these types of facilities, industrial floors can be designed with static dissipative qualities.
Is there temperature or chemical factors that must be taken into account?
Some industrial settings are subject to changes in temperature that can lead to thermal shock. Alternatively, chemicals may be used on floors for cleaning purposes or chemical may end up on the floor as a byproduct of industrial processes. These conditions need to be taken into account when designing a concrete industrial flooring solution.
What sort of traffic is the floor subjected to?
Industrial floors must withstand high levels of foot traffic and equipment use. Understanding the facility conditions helps identify the right type of impact-resistant floor that will last for years.
Free Whitepaper: The Implications of Industrial Flooring on Modern Manufacturing Facilities
Black Bear's Solutions for Industrial Floors
As New England's top industrial floor coating contractors, Black Bear Coatings & Concrete uses a proven methodology referred to as reverse engineering. Our team conducts a thorough on-site evaluation of your industrial or commercial facility to learn exactly how the space is used, what influences may compromise the integrity of the floor, and how it will be maintained. By understanding these elements, we are able to provide an innovative solution that meets and exceeds innate challenges and environmental impacts. This allows us to formulate and install the best industrial flooring ideas and products for each space for increased durability and a more reliable floor.
With over 25 years of combined expertise, Black Bear works with you to offer the best options, and customize an industrial floor that meets your individual specifications. Our epoxy, urethane, polished concrete, and vapor mitigation solutions are facilitated by experienced installers adept at meeting (and exceeding) standards. Facilities trust Black Bear for quick and flawless installations, that ensure the job is completed accurately, and on time.
Black Bear has partnered with industrial and manufacturing facilities throughout New England. Black Bear has value-engineered solutions for SMC Molding & Manufacturing, Vitasoy USA, and many others.
Contact us for a free on-site consultation to learn how we can design and install a better industrial flooring option for your facility. Safety, accuracy and dependability, that's Black Bear's promise and evident in every product we deliver.