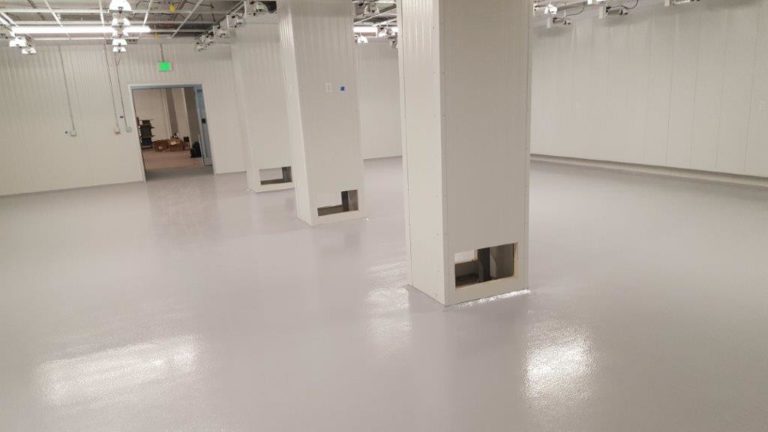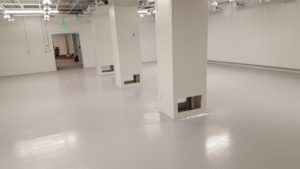 Resinous floor coatings are the perfect choice for cultivation center flooring. We recommend them thoroughly for anyone looking to enter the booming field of medicinal marijuana.
Cultivation sites must adhere to strict cleanliness and hygiene standards, which is a lot more attainable using resinous coatings such as epoxy or polyurethane. The smooth seamless surface of these floor coatings makes them simple to clean, and the right additives provide an extra layer of anti-microbial protection.
Further, if you are intending to make your cultivation site open to the public, the same epoxy flooring used in the back of the house, can be treated with metallic particles that make it beautiful, as well as functional for client facing areas. However, flooring is only as good as its installation. And, there are a lot of mistakes that can be made, particularly by inexperienced contractors. It's important to choose a cultivation center flooring partner who can ensure you get the longest lifespan from your floor. And, avoid the most common mistakes. Continue reading our blog post to learn the 3 common mistakes when installing cultivation center flooring:
Three Common Mistakes We See In Cultivation Center Flooring
1 – Failing to properly prep the underlying concrete
Resinous coatings require the underlying surface to be extremely clean. It should be free of all dirt, oils, or anything else which would interfere with the binding process. Further, they cannot be applied directly to smooth concrete. It needs to be roughed up, usually utilizing acid etching, to create a surface the resin can easily bind to.
2 – Too much moisture in the concrete 
It's easy for contractors (or DIY enthusiasts) to get impatient after prepping the surface. It must be allowed to dry for at least 24 hours. This lets it get as much moisture as possible out of the concrete. An experienced contractor knows how to conduct moisture tests, so they know when the concrete is ready to be coated.
3 – Poor resin mixing
Resinous coatings are created by combining two or more sets of liquids. This causes the final resin to be spread across the concrete. This must be done quickly. And, it must be done accurately in a way that prevents air from becoming trapped in the resin. When handled improperly, the resin might fail entirely. Or, have a shelf life too short to spread before it hardens within the mixing vessel.
Related: How to Choose Marijuana Cultivation Center Flooring in Massachusetts
Black Bear Has The Right Solution for Your Cultivation Center Flooring Needs
Black Bear Coatings & Concrete has partnered with commercial growing and medical marijuana manufacturing plants to provide longer lasting industrial floors. Take a look at some of our work for Garden Remedies, MassMedicum, and Commonwealth Alternative Care for a sample of our solutions that protect against contamination. Then, contact us for a free on-site consultation and to learn how we help you retrofit a facility and value-engineer better solutions for your cultivation sites and dispensaries.