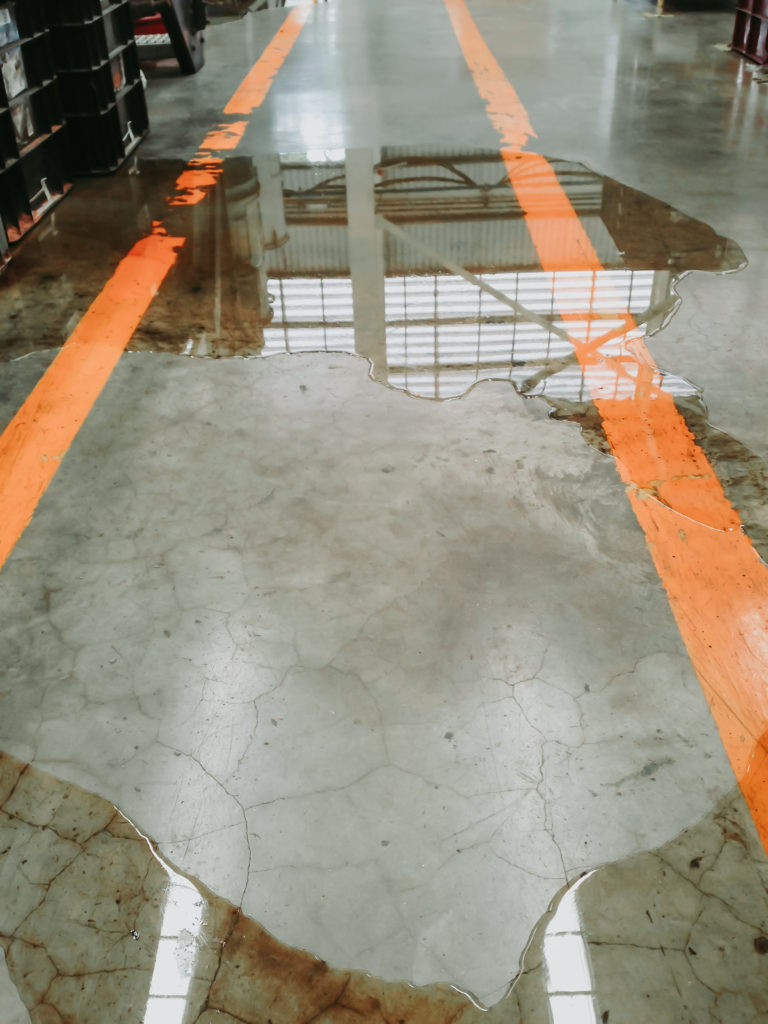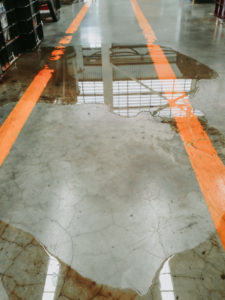 When properly maintained, resinous coating, such as epoxy or polyurethane, should last decades, making it a cost-effective option for businesses. Maintaining a coated concrete floor is typically easier than maintaining other types of commercial flooring as well. Basic facility maintenance goes a long way towards extending the lifespan of your floor and preventing the need for significant repairs. Here are some considerations to help you expand the life of your floor and maximize ROI.
Five Important Tips For Facility Maintenance of Your Coated Concrete Floor:
1 – Pay attention to any care instructions given during installation
Different coatings have different needs when it comes to upkeep. This is particularly true if your coating includes chemical resistances additives or antibacterial coatings. Your flooring contractor will be integral in providing insight into helping you maintain the care and upkeep of your commercial floor system.
2 – Sweep every day
A coated floor can be strong enough to stand up to heavy machinery. But, it is going to be somewhat vulnerable to small particles. Dirt and grime can begin to scratch away at the surface, removing the upper layers of treatment and making it easier for damage to occur. Regular facility maintenance, including sweeping, prevents this from becoming a costly problem.
3 – Wash weekly
As long as someone is sweeping daily, actual washing is less of a priority. Once a week should suffice in most cases unless your floor is dealing with a lot of dust, debris, or spills that are not just unsightly but can compromise the safety and integrity of your floor.
4 – Clean up spills immediately
Your resinous floor coating is resistant to many liquids and chemicals, but that doesn't mean they should be left standing. Over time, this can begin to damage the floor. Plus, it's dangerous for nearby workers. Never let spills sit for more than a few minutes, if possible. Don't give liquids a chance to settle into the floor and cause underlying damage.
5 – Be careful with sharp objects
The biggest danger to a resinous floor is sharp items. This is because the resin can be cracked by sufficient force on a small surface area. Extra care should be taken when keeping sharp/pointed objects in your workspace to prevent any from dropping and damaging the floor.
Related: Reduce Manufacturing Downtime During Routine Facility Maintenance
Black Bear Coatings & Concrete: The Northeast's Facility Maintenance Experts
The Black Bear team, with over 30 years of combined expertise, has been integral in renovating and installing commercial flooring solutions for companies throughout the Northeast. Our unique, individualized approach and proven processes involves an in-depth understanding of each space to engineer the right solution and perfect installation.
Learn more about our epoxy, urethane, and polished concrete solutions for commercial spaces. Take a look at projects we have completed for clients in the manufacturing industry, pharmaceutical and healthcare sectors, municipalities, and for corporate and retail brands. Find out about our expertise in concrete surface prep, mitigation systems, underlayments, and facility maintenance. Discover how Black Bear Coatings and Concrete can design a longer-lasting, customized solution for your business.