Restaurant Flooring Solutions : The Best Flooring for Restaurants & Food Services
Every business has its own challenges when it comes to flooring needs. For restaurants, both front and back of house flooring should withstand the rigors of daily business, and also pass numerous compliance requirements for the individual spaces. However, for customer facing areas, there's an added layer of attractiveness with a seamless flow to the overall environment – one that is both appealing and enhances the brand identity of the establishment.
Black Bear Coatings & Concrete collaborates with New England's top restaurateurs and commercial kitchens, to engineer and install customized restaurant flooring systems. From prep areas to dining spaces, we design restaurant flooring solutions that are both visually appealing and comply with rigorous health codes. No one does it better than Black Bear.
Restaurant Flooring Requirements & Considerations
Durability: Flooring must be able to withstand heavy foot traffic and frequent spills.
Slip-resistance: A non-slip surface is important to prevent accidents and improve safety.
Cleanliness: Flooring must be easy to clean and maintain to meet health and safety standards.
Comfort: Soft flooring can reduce fatigue for staff who stand for long periods of time.
Aesthetics: Flooring should complement the overall design and atmosphere of the restaurant.
Cost-effectiveness: The cost of the flooring should fit within the budget of the restaurant.
Maintenance: The flooring should require minimal maintenance and be able to withstand commercial cleaning methods.
Noise reduction: Flooring can impact the noise level in the restaurant, so materials with sound-absorbing properties may be desirable.
Sustainability: Some flooring options are more environmentally friendly than others.
Fire resistance: Flooring must meet fire safety regulations and standards.
Regulations & Standards for Restaurant Flooring
In the United States, there are several regulations, laws, and standards that apply to restaurant flooring. Here are some of the most important ones:
Americans with Disabilities Act (ADA): The ADA sets guidelines for accessibility and slip-resistance in restaurants to ensure the safety of all patrons, including those with disabilities.
National Fire Protection Association (NFPA): The NFPA sets fire safety standards for commercial buildings, including restaurants. Flooring materials must meet certain fire resistance ratings.
Occupational Safety and Health Administration (OSHA): OSHA sets standards for slip-resistance and floor maintenance in restaurants to prevent workplace accidents.
Food and Drug Administration (FDA): The FDA sets guidelines for cleanliness and sanitation in food establishments, including flooring. Flooring materials must be easy to clean and sanitize.
Local building codes: Local building codes may have specific requirements for flooring in restaurants, such as fire resistance, slip-resistance, and accessibility.
It is important for restaurant owners to be familiar with these regulations and standards and to ensure that their flooring meets all requirements. Failure to comply with these regulations can result in penalties and fines.
Commercial Restaurant Flooring Options
There are several options for restaurant flooring, each with its own advantages and disadvantages. Here are some of the most popular options:
Carpet: Carpet provides a soft and comfortable surface, reducing noise and improving insulation.
Hardwood: Hardwood flooring is durable and adds warmth and natural beauty to the dining room.
Tile: Ceramic or porcelain tile is easy to clean and maintain, and can be designed to match the style of the restaurant.
Vinyl: Luxury vinyl flooring is affordable, low-maintenance, and comes in a variety of styles and colors.
Concrete: Concrete flooring is durable, easy to clean, and can be treated with a variety of finishes to enhance its appearance.
Laminate: Laminate flooring is a budget-friendly alternative to hardwood, and can be designed to look like real wood.
Stone: Natural stone flooring, such as granite or marble, is a high-end option that adds luxury and durability to the dining room.
The choice of flooring for a restaurant depends on several factors, including the budget, style, and maintenance requirements. The type of cuisine served, the atmosphere desired, and the foot traffic the flooring must withstand are also important considerations.
Restaurants almost universally choose resin coated concrete for their primary flooring. Aside from being the most popular choice for restaurant flooring, it's durability and multi-purpose formulas provide the utmost protection and safety to keep the integrity of the floor system in tact. No other type of flooring on the market meets the needs of restaurants so well.
Restaurant Dining Room Flooring
Choosing flooring for your restaurant dining room can be a tough nut to crack. You want something that's durable enough to handle spills, slip-resistant for safety, easy to clean, comfy for staff and patrons, looks good, budget-friendly, low maintenance, fire-resistant, noise-reducing, and environmentally conscious. Talk about a tall order! But don't worry, with all these factors in mind, your dining room floor will be a showstopper. It'll meet all the functional and aesthetic needs, making your diners feel like royalty, or at least, like they're dining on a fancy floor.
Restaurant Kitchen Flooring
When it comes to choosing flooring for your restaurant kitchen, you need something that's as tough as a three-day old meatloaf. It's gotta be slip-resistant, durable, easy to clean, bacteria-resistant, heat-resistant, stain-resistant, chemical-resistant, comfortable for your kitchen crew, fire-resistant, cost-effective, and eco-friendly. You want your kitchen to be a well-oiled machine, not a slip-and-slide disaster zone! With all these factors in mind, you'll have a kitchen floor that's functional, safe, and efficient.
Restaurant Bar Flooring
When selecting flooring for your restaurant bar, it's crucial to strike a balance between style and substance. You want something that's tough enough to handle spills, slip-resistant for safety, simple to clean, visually appealing, and comfy for bartenders on their feet all day. Plus, it should be cost-effective, low maintenance, fire-resistant, noise-reducing, and environmentally friendly.
Restaurant Bathroom Flooring
When choosing flooring for a restaurant bathroom, it's important to consider durability to withstand traffic and cleaning, slip-resistance for safety, ease of cleaning for hygiene, water-resistance, non-porousness, cost-effectiveness, minimal maintenance, fire resistance, and sustainability. You want your guests to leave with a good impression, not just a clean bottom! But seriously, the right bathroom flooring will ensure the safety and hygiene of your guests and meet health and safety regulations, all while fitting within your budget. So choose wisely, because the floor is the foundation of any bathroom (pun intended!).
The Benefits of Concrete Coatings for Restaurants
By itself, a concrete slab is reasonably strong, but it has numerous issues as a working surface. Concrete is easily damaged and can be difficult to repair. It's also porous, which allows it to be easily stained, and also makes it a haven for microbial life – which cannot be tolerated in a restaurant. Plus, basic concrete is simply too utilitarian looking even for industrial chic. That's where coated concrete surfaces come in.
Resinous coatings are formulated to be applied over concrete to create a single seamless edge-to-edge surface that conforms to the topography of the room. This mixture then cures into an extremely hard and durable surface which makes for one of the best working floors you could ask for. There are several options in coating, including epoxy, polyurethane, and MMA. These each have their own features, and different types are often combined on a room-by-room basis for best effect. Black Bear knows how to maximize the utility of your resinous flooring.
The number of advantages that coated concrete brings to both kitchen and dining room flooring makes it easily the best flooring for restaurants.
Strong And Durable
Resinous coatings create one of the strongest possible floors, which is important considering how many heavy items are used in restaurants and kitchens. Materials like epoxy can hold up even large working machines, so it won't be damaged if something is dropped in the kitchen. That durability allows a resinous coating to last for years, even decades, with only minimal maintenance.
A Seamless Surface
Restaurant flooring requirements at every level demand that a restaurant's floor be as clean as possible – and resinous coatings provide. Most other options for flooring, such as restaurant flooring tiles or vinyl flooring, leave cracks in-between segments. These cracks can then easily harbor mold, mildew, and other contaminants which cannot be allowed in the kitchen.
On the other hand, a resinous coating leaves no such cracks for microbes to live in. The resinous restaurant flooring can also be mixed with extra anti-microbial materials, such as colloidal silver, which further prevents any unwanted invaders.
Easy Daily Cleaning
Beyond preventing microbial outbreaks, your kitchen flooring also needs to be easy to clean – and few surfaces are easier to clean than a resinous floor. The resin is entirely watertight, so any spills or stains simply pool on the surface. The right flooring contractor will outline the easiest way to clean and disinfect the resinous floor to make sanitization a breeze. This significantly cuts down on your cleaning costs, especially compared to carpeting, while ensuring your restaurant floor still looks great for years to come.
Non-Slip Surfaces
Spills are going to be common in both the front and back of the house, so safety is a major concern. While basic resin can be a bit slippery, it's easy to alter the mixture to add in silicate particles that greatly enhance its non-slip properties. This keeps workers and guests safe, even if a major spill has occurred.
Chemical Resistance
Many flooring types can be easily damaged by materials used in a kitchen, from cleaning products to the oils found in many fats. This isn't a concern with resinous coatings. The resin is naturally resistant to most chemical interactions, and specific types of resin can be chosen to fit the environment. You don't have to worry about spills eating away at the floor, even harsh cleaners.
Aesthetically Pleasing
When you are looking to impress visitors from the ground up, resinous coatings deliver. As highly customizable floors, you can blend colors and contrasts, to match your branding, choose from solid or flake floors, or, to really wow your patrons, you can opt for metallic epoxy with swirls of metal particles which create colorful waves within the floor for an almost three-dimensional look. In some cases, it's even possible to embed decorative items within the epoxy for yet more eye-catching customization.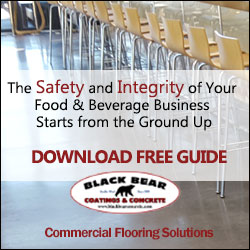 Black Bear Coatings & Concrete collaborates with New England's top restaurateurs and commercial kitchens, to engineer and install customized restaurant flooring systems.
The Three Types Of Resinous Restaurant Floors
Three resinous materials are most commonly used for restaurant flooring: epoxy, polyurethane, and methyl methacrylate (MMA). Each has their own benefits and may all be found in a working restaurant.
Epoxy is the most common and basic type of resin, making it a highly affordable option as well. Epoxy flooring is excellent at standing up to heavy weights – such as industrial restaurant appliances – and is almost impossible to damage with foot traffic.
However, epoxy should be avoided in areas which will see a lot of sunlight, as epoxy is damaged by UV light. Also, epoxy has a somewhat limited range of temperatures, so it's inappropriate for especially hot or cold areas.
MMA is a rubbery blend which is most noted for its ability to handle extremely cold temperatures without becoming brittle. MMA can even cure in sub-zero temperatures, so it's actually possible to coat a floor without warming up the room. This makes MMA the perfect coating for walk-in restaurant freezers, while still providing all the other benefits of resinous coatings.
In addition, MMA cures much more quickly than alternatives. This makes it a good choice in situations where a restaurant cannot afford to be disrupted any longer than is absolutely necessary.
Polyurethane is a plastic-based resin, which can be used in similar situations to epoxy. However, urethane flooring is UV resistant, and a good choice for open foyers with natural lighting, or as a flooring for any outdoor seating. It may also be used on outdoor walkways, for a distinctive look.
Black Bear Coatings & Concrete has extensive experience working with all major types of resin. This allows us to recommend the best types of coating, and the best blends, to suit your needs in every room.
The Costs Of Coated Concrete Flooring for Restaurants
A resinous floor should not cost significantly more than other flooring options. In the case of basic epoxy blends, it's actually one of the most affordable options. Exact estimates will depend greatly on what additives are put into the mix and what your individual environment will need. However, the following gives you and idea of what costs typically run:
Epoxy can be anywhere from $2 per square foot for the most basic blends, up to $10+ for more customized blends such as metallic epoxy.
MMA is less common than epoxy, and prices typically start around $5/sqft, potentially going up to $12 or so.
Polyurethane is in the middle, less expensive than MMA but more expensive than epoxy. Even then, prices rarely exceed $10/sqft.
If your restaurant needs a quality floor, we can work with you to minimize costs – such as omitting purely aesthetic additives – to create a restaurant floor you can afford.
Black Bear is New England's #1 Partner for Restaurant Flooring
For over 30 years, Black Bear Coatings & Concrete has been engineering commercial restaurant flooring solutions for shops of all sizes across the northeast. We take the time to understand your traffic and business needs to install the perfect floor to meet those needs.
Black Bear specializes in providing solutions for the restaurant & food services industry. We offer flooring that's low-maintenance, durable, aesthetic, easy to clean, and meets industry regulations. From stain and wear resistant dining area applications, to sanitary, non-slip flooring options for food prep stations, we have the insight and expertise to install the perfect floor on time and on budget.
Black Bear's timely completion of work minimizes disruption to your business. Our experience includes everything from thermal shock resistant flooring for high temperature cleaning and sanitizing, to decorative walkways and common areas. We can engineer a seamless look and feel that represents your establishment.
Talk to Black Bear about designing and installing a cost-effective, durable surface for your restaurant, bar, or café. Fill out the online form and a client representative will be in touch. Or, please call 978-405-0017.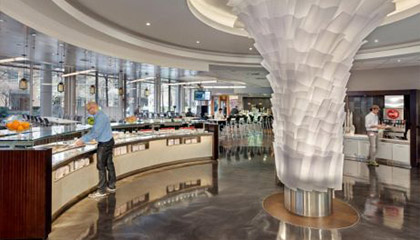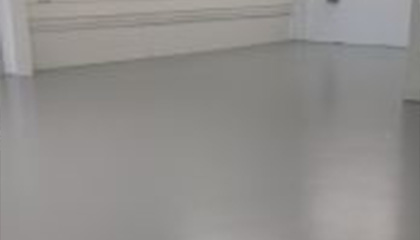 ---
Our Customers Love Us
"The feeling of confidence that we had the best and the brightest flooring team. And that feeling was supported by their work."
– Moon Hill Brewing Co.
---
Specialized Solutions for:
Mixing Areas
Bakeries
Bar Areas
Cafeterias
Coolers
Dairies
Dining Areas
Food Prep
Freezers
Meat Packaging Areas
Packing Lines
Kitchens
Splash/Spill Zone
Restroom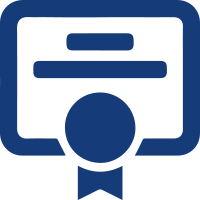 Industry Compliant
Installed with Little Downtime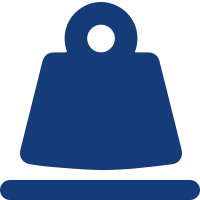 High Performance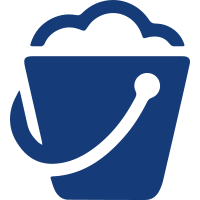 Sanitary and Easy to Maintain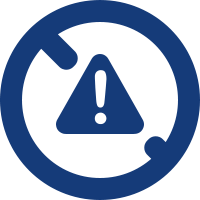 Skid, Slip & Chemical Resistant