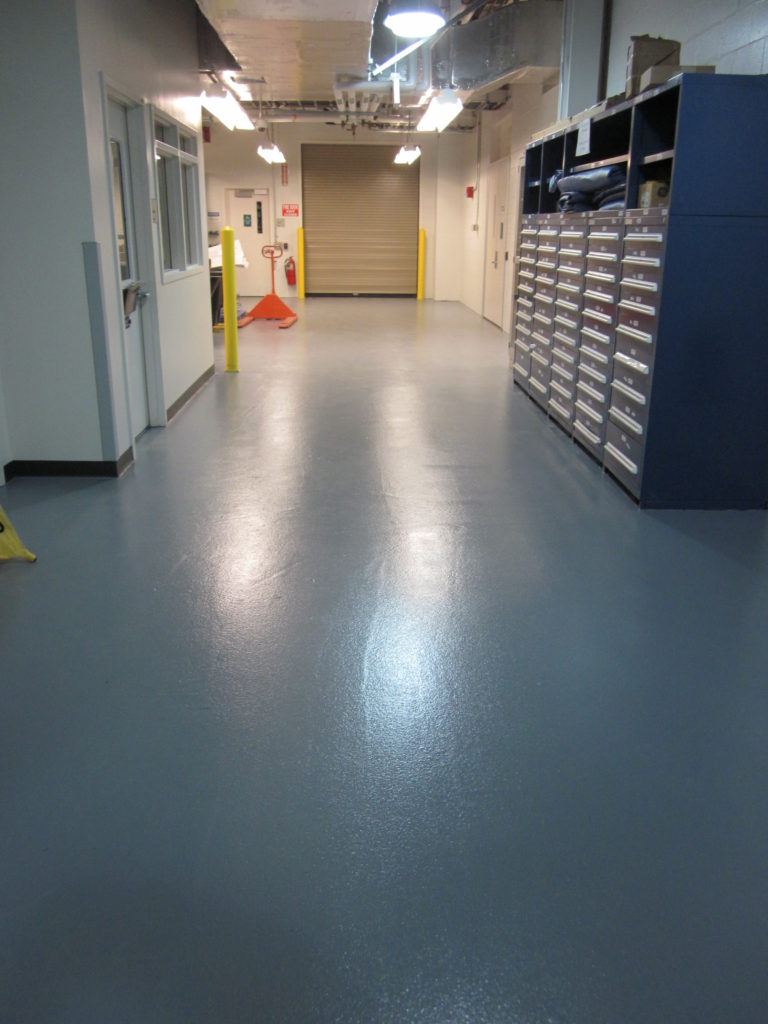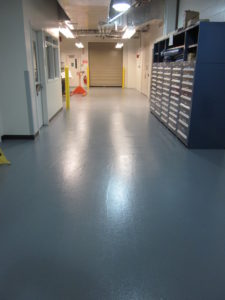 A seamless floor is the right choice for almost any business environment. They're easy to clean, easy to sterilize, and less prone to wear and tear than other tile-based flooring solutions. From warehouses to pharmaceutical clean rooms, seamless floors deliver better safety and better ROI.
That just leaves the question of what type of seamless floor to install. The three most popular options for seamless flooring are epoxy coatings, polyurethane coatings, or polished concrete. Here's a quick rundown of the advantages of each, and what types of usage they're best for.
The Benefits Of Epoxy vs Polyurethane vs Polished Concrete
Epoxy
Epoxy flooring is the standard "go to" choice in seamless floor solutions. A good epoxy coating is extremely strong, although a bit brittle, and is a great option for car parks, warehouses, or other situations where the floor needs to stand up to heavy machinery. Epoxy can even look beautiful, with metal additives creating unique epoxy flooring designs, like dazzling swirled patterns.
Aside from being somewhat brittle, the big epoxy flooring problem is that many water-based epoxies can degrade in just a few years, so it may require some upkeep. Epoxy is also slow to cure, so it takes longer to install.
Polyurethane
Polyurethane flooring is a resinous coating, like epoxy. It's not quite as strong against compressive forces (such as forklifts) but it's more resilient and better able to handle other types of damage. It's also the best choice for situations where dangerous or caustic chemicals are involved, as most urethanes are highly resistant.
The only significant downside is the cost, which is higher than other seamless floor solutions. However, its longer lifespan often means a better ROI in the long term.
Polished Concrete
Polished concrete flooring is created by taking a concrete slab and grinding it down with a series of diamond-based scrubbers until it takes on a flat and shiny appearance. Then, all it needs is a quick waterproof coating to seal it against moisture. Polished concrete is extremely hard and durable, and a variety of stains can be used to give it a unique look. Plus, it's environmentally-friendly.
The only major downside is that it can be more susceptible to chemical spills than the other options. So, it's not a good choice for labs working with caustic materials.
Related: Why Seamless Flooring Is Ideal For Commercial Businesses
Partner With Black Bear for your Seamless Floor Coating Solution
To learn more about selecting the right seamless floor coating system for your environment, contact the seamless flooring consultants and experts at Black Bear Coatings & Concrete. With over 25 years of collective experience engineering floors for companies in every industry, we value engineer the right solution and find a seamless floor that will meet your business and budgetary needs.
Black Bear is a leading concrete and coatings flooring company in New England – Maine, Massachusetts, New Hampshire, Northern Connecticut, Rhode Island, Vermont, as well as Northern New York and areas throughout the US.
Contact us for a free on-site consultation to learn how we can design and install better seamless flooring options for your facility. Safety, accuracy and dependability, that's Black Bear's promise and evident in every product we deliver. Seamless resin flooring is no different. Contact us today to learn why.