Warning.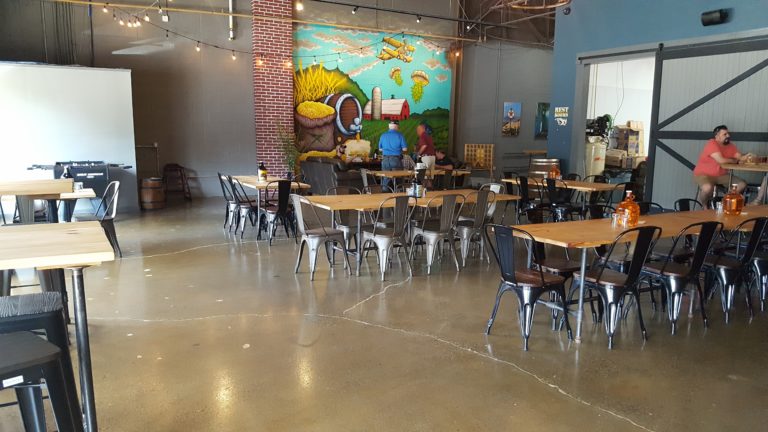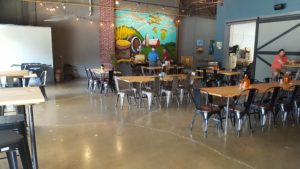 Commercial flooring in food and beverage prep areas, storage facilities, and dining spaces are subject to extreme wear and tear. All vulnerabilities should be addressed prior to contracting for renovation, repair, and new solution installs or risk compliance violations and potential health hazards to occupants and employees.
3 Signs You Shouldn't Ignore
Cracked or Chipped Floors – You may have a very serious problem to contend with other than just compromised durability. A lack of thermal resistance can lead to cracking and the distortion of a seamless system which can lead to contamination. Gaps and fissures could result in bacteria and mold.
Buckled / Uneven Floors – Dangerous terrain for foot traffic and mobile workspaces can destroy valuable equipment and create unavoidable tripping and falling hazards on a regular basis.
Stains & Discoloration – Not just an unsightly problem, it can be the result of toxicities in the environment that can be dangerous for workers and diners. Chemicals and food byproducts that permeate a commercial flooring system may leave stains that are warning signs that daily sanitization may not be enough to maintain the floors.
Black Bear's epoxy flooring solutions for the food and beverage industry are engineered to protect your cafeterias and communal dining spaces from common environmental threats that erode floors. We take the time to customize each solution to install a product that lasts longer and keeps you in full compliance.
Why We Recommend Epoxy
Seamless & Low Maintenance –  A perfectly smooth and seamless surface won't leave gaps dangerous that trap microbes, and makes it regular cleaning faster and easier.
Chemical resistance – Epoxy flooring is extremely durable and can be engineered to resist most types of chemicals commonly used in commercial dining and restaurant facilities.
Safety – Epoxy can be engineered for slip-resistance, impact-resistance, and heat/fire resistance. It's durability can withstand extreme stressors and reduce the need for repair and restoration.
Cost-Effective – Epoxy is an affordable option for many facilities.  It's also fast to cure, so it can be applied to your floor without too much additional labor cost, and with minimal downtime involved.
Customizable – With a wide variety of styles and colors to choose from, and stenciling options that can personalize a space, epoxy solutions are versatile and attractive.
Sample of Epoxy Floors for Food & Beverage Spaces
Black Bear Specialized Solutions (include but not limited to)
Quick curing and installation
FDA, USDA, State & Federal Compliant
Thermal shock resistant (heat and cooling)
Skid & slip resistant
Customized inlay, colors, & design

Easily cleaned and sanitized
High performance
Chemical resistant
No VOC floors
The summer is an ideal time for schools to initiate flooring repairs, and replacement installations. Find out how Black Bear can work with you to value-engineer the right solution for your cafeteria, dining hall, or administrative break room, and provide better flooring for food and beverage spaces.  Give us a call at 978.405.0017, or download our free guide to help you determine the commercial flooring that is right for your school.
Contact us today for a free estimate.