There are plenty of factors to consider when building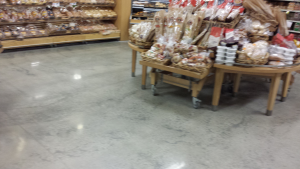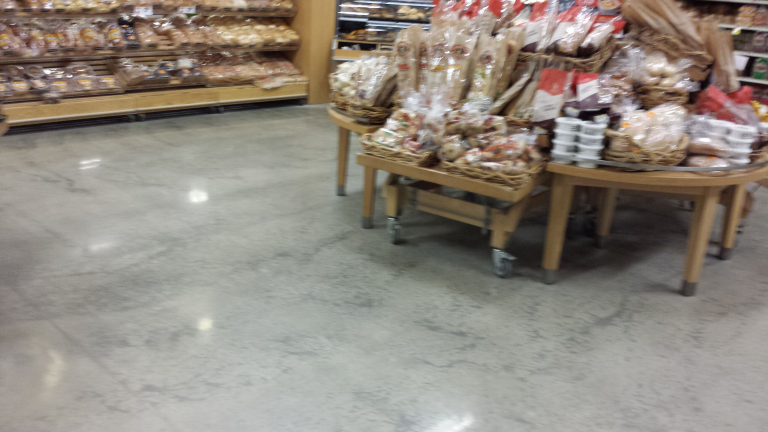 or renovating a grocery store, supermarket, deli, or similar business. You have a lot of compliance regulations to adhere to, plus you have to create a space that's safe and attractive for visitors.  In these situations, it's easy to overlook matters like flooring – but you shouldn't.
Too often we see grocers who have made the wrong decision in flooring simply because they "thought" it was the more cost-effective system – using vinyl tiles that started becoming damaged within a matter of months.  Repairing the flooring in an active store ends up costing more for the store owners in repairs and downtime and, in extreme situations, can result in lawsuits from patrons who have fallen or become injured due to a broken floor.