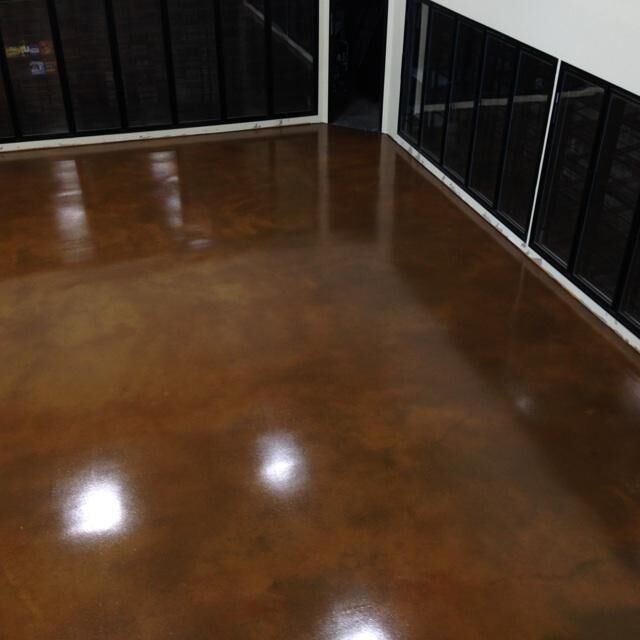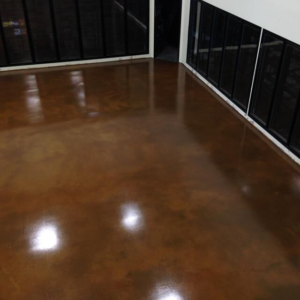 Flooring in any retail space will need to stand up to a lot of abuse, but the flooring in a liquor store has unique stressors that can take its toll on the integrity of the floor.  A liquor store owner needs flooring which is not only budget friendly but will also be able to last for many years with minimal maintenance – no matter what the products or the customers might do to it.
For many liquor store owners, the solution is simple: concrete topped with a resinous coating, such as epoxy.  Epoxy resin can stand up to all the demands of a liquor store, while providing a flooring surface with the potential to last decades.
How Resinous Floor Coatings Meet The Rigorous Needs Of Liquor Store Flooring
1 – High strength
Epoxy resin is one of the single strongest materials you can use to make a floor, and that gives it the resilience necessary to stand up to plenty of dropped product.  Nor is there any concern about broken glass bottles damaging the floor, unlike other flooring materials like vinyl.  Epoxy can endure heavier impacts such as weighty pallets, heavy stock, and mobile equipment.
2 – Chemical and stain resistance
Many of the products in a liquor store can permanently damage your typical commercial flooring solution – except epoxy!  From being damaged by high-proof alcohol, to the possibility of staining from red wines, it can resist anything your customers can throw at it – literally. With harsh substances that can easily corrode a different type of floor system, epoxy gives you a seamless, durable floor that all but removes the possibility of corrosive elements damaging the substrate.
3 – Easy cleanup
Of course, resisting damage is only part of the issue.  You also need a flooring which is easy to clean.  Epoxy resin forms and unbroken edge-to-edge surface across the entire floor, with no seams or cracks.  This makes it exceptionally simple to clean.  The floor can be easily mopped with your basic cleansing materials or formulated to withstand harsh sanitization for more intense cleanings.
4 – High grip
Let's be honest, some of your customers may not be entirely steady on their feet.  You need a floor which is non-slip to avoid any mishaps in the store – and epoxy provides just that.  Epoxy can be formulated with additives to add extra traction and reduce the chance of accidents. Mitigating risk of slips and falls in your place of business can avoid potential costly repercussions.
BLACK BEAR COATINGS & CONCRETE IS YOUR #1 CONCRETE FLOORING SOLUTION CONTRACTOR IN THE NORTHEAST
There's a concrete flooring solution to fit any business need but there are only a few expert installers that can provide the ideal product. Black Bear Coatings & Concrete has partnered with commercial and industrial clients – from liquor stores and wineries to bottling plants and breweries – to provide longer lasting floors. Contact us for a free on-site consultation and to learn how we help you value-engineer better flooring solutions for your specific business.