Polished concrete floors are a popular option for commercial and industrial building. However, as a porous substance, it is vulnerable to excessive moisture which can cause difficulties during installation and distort the end result. Contractors should be conscious of the impact moisture has on cementitious floors.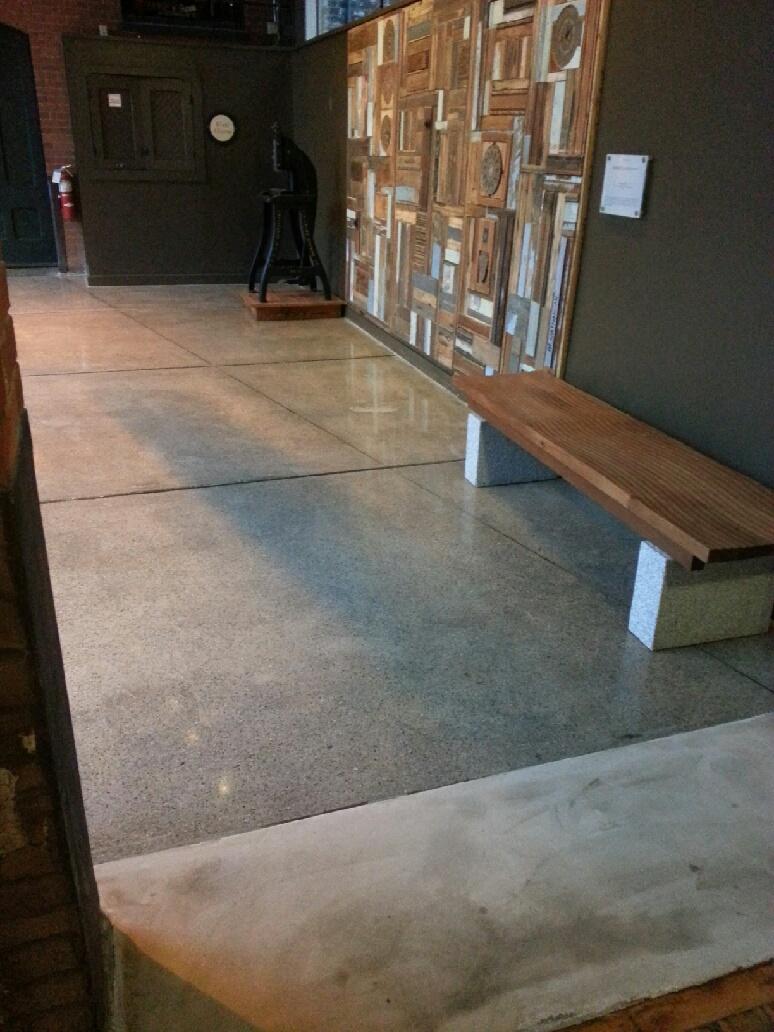 High Alkalinity – Excessive moisture can result in elevated levels of alkaline. If testing of the area results in a PH level greater than 9, it could compromise the adhesive and bonding systems in place. A waterproofing membrane or mitigation system may be necessary.
Cracking and Dusting – Top coat sealants that are mixed with too water, or concrete that dries too quickly can cause unintentional cracks in the surface. Excess water at the surface can also weaken the concrete and cause dusting to occur when it dries.
Mold – Wet conditions are a breeding ground for mold and bacteria. This can erode concrete and damage the integrity of the floor. Mold will stain and tarnish concrete if not thoroughly cleaned. If mold is present, it may be necessary to test the moisture levels on site.
Discoloration – Moisture can cause discoloration of stained, decorative concrete. In unsightly contrast could be the result of excess water. It is not uncommon for moisture to produce lighter or darker variations of a selected color. Too much water combined with copper salts for staining, may result in a blackening discoloration.
Efflorescence – When water or moisture is present in a slab it can lead to crystalline deposits on the surface of the concrete. This salty residue shows up as whitish film on decorative concrete and ruins the look of the floor. Additional processes are needed to repair the decorative concrete to restore the desired finish.
Testing the humidity level of a site, as well as concrete has become commonplace to avoid excessive moisture. Mitigation systems may be necessary to reduce the amount of wetness that permeates the floor.
For more information about waterproofing and mitigation systems to avoid moisture on concrete floors, contact the experts at Black Bear Coatings & Concrete. The experts will value engineer the right solutions that will protect your healthcare property. We would be happy to discuss what solution would best fit your needs. We have years of experience working with industry leaders in a variety of sectors. Black Bear is a leading concrete and coatings flooring company that serves New England – Maine, Massachusetts, New Hampshire, Northern Connecticut, Rhode Island, Vermont, as well as New York (north of New York City). Rest assured that we have the staff, equipment, and expertise needed to make your floor project a success.
We spend time upfront to assess each client's needs, identify the best flooring solution, engage in the right preparation, and then install the floor using industry best practices. We'd love to help your company. Contact us today for a free estimate.