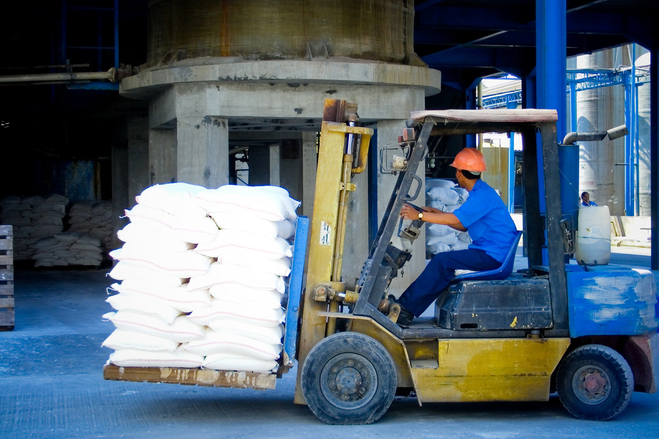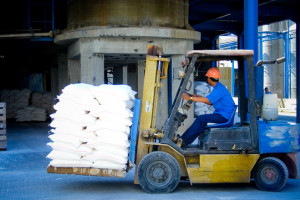 How often do you look at your shop floor? If you're like most plant managers and facility engineers, all eyes are usually on the equipment, employees and output. It's only when inspectors come in and the violations add up do you realize your industrial flooring may pose serious risks to the environment.
Commercial floors in factories and manufacturing plants take a beating. Under constant stress, these floors endure endless tread, motion, and corrosion from organic runoff. From paper to plastics, metals to microbes, and everything in between, your shop floors need to be durable and resilient to withstand the abuse of a thriving facility. If it's not, you can incur costly write ups from regulatory agencies including OSHA and the EPA, and worse, endanger the welfare of your employees.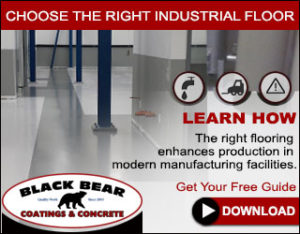 Even the most advanced flooring technology including concrete, urethane, and epoxy floors are vulnerable in a production environment. Though more durable and resistant to wear, heavy machinery will inevitably adversely affect a shop floor.
VIBRATION & TREMORS
All production equipment, from the assembly line to the distribution area, produces vibration and is in constant motion. Between the overall weight of the equipment and the movement and tremors of machinery, the flooring underneath can begin to form hairline cracks and fissions in an otherwise seamless surface. These imperfections are the gateway to unsafe flooring and not considered to be up to code. Constant motion on the floor could also increase the likelihood for static charges that can malfunction equipment and shock workers. Industrial flooring should be engineered to withstand the continuous movement and resist against any static electricity.
OILS, LUBRICANTS, & MOISTURE
There's a reason the phrase is "well-oiled machine." Production equipment requires regular maintenance including oils and other lubricants to keep it running smoothly and efficiently. It's inevitable that these liquids, and other organic matter including runoff from production materials, find their way onto your shop floor. For this reason, it's imperative that your industrial flooring resist volatile organic compounds, remain seamless at all times to avoid bacterial contamination from underneath as well as rapid erosion, and provide increased slip resistance should employees encounter wet-spaces or slick substances on the ground.
MOBILE TIRE TREAD
While stagnant machines are staples on a factory floor, the area is also subject to mobile equipment and heavy machinery being driven around many areas of a factory. Tire tread from these vehicles can severely damage your shop floor and cause early decay requiring recoating and repair. From fork-lifts moving pallets from place to place, to the outdoor shipping and receiving machines that track salt, rock, and moisture inside on tires, your production floors are being scraped, scratched, and ripped up on a near daily basis.
A high degree of durability alone won't be enough to provide the protection your plant flooring needs against these elements. Your commercial floors should be engineered to meet the specific environment.
An important part of the Black Bear process is getting to know each client's unique requirements. We walk each specific space, and get to understand the environment as a whole to ensure the right solution is put into place. This guarantees a longer-lasting industrial floor system that offers greater stability and safety, and saves your company time and money in the long run.  We take into consideration the moisture, liquids, and harsh abrasion that your floor will come into contact with day in and day out. We take the time to get to know your business in order to formulate the right solution for your industrial space.
---
With over 25 years of experience, our crews have the skills required to create a floor that meets each client's unique maintenance and aesthetic needs. Call Black Bear to learn how we provide longer-lasting, more effective solutions for manufacturing and production buildings.
Black Bear is a leading concrete and coatings flooring company that serves New England – Maine, Massachusetts, New Hampshire, Northern Connecticut, Rhode Island, Vermont, as well as New York (north of New York City). Rest assured that we have the staff, equipment, and expertise needed to make your floor project a success. We spend time upfront to assess each client's needs, identify the best flooring solution, engage in the right preparation, and then install the floor using industry best practices. We'd love to help your company.
Contact us today for a free estimate.