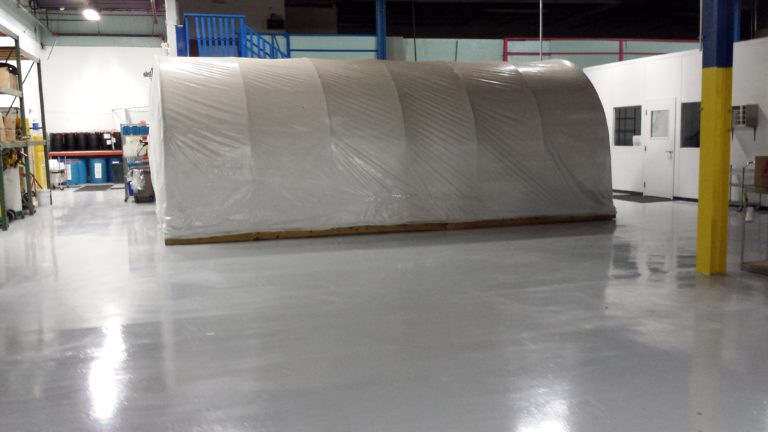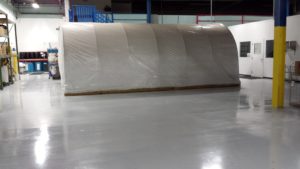 Choosing a flooring for business is anything but a relatively simple process. More than just something customers and employees walk on, there are safety and compliance implications that go into engineering the right commercial or industrial floor. Plus, if you're in a business that deals with caustic or otherwise dangerous and hazardous chemicals that can erode traditional floors, you've got to be sure the solution you're installing will stand the test of time. Contamination will not only destroy a floor but also put employees and customers at risk. When considering a flooring solution that can withstand a chemical attack, you need to work with flooring experts with access to a wide variety of materials and coatings.  This expertise will enable you to find a safe commercial option for a chemical resistant flooring system which will fit your needs and durable enough to stand the test of time.
Top Chemical Resistant Flooring Systems:
Epoxy resins are among the most common choices when needing a chemical resistant flooring system. Epoxy is naturally resistance to a wide variety of chemicals and extremely hard surface is a popular choice for many spaces.
Methyl Methacrylate is another solid choice, which is noted for its overall resistance to many forms of chemicals as well as the ease of keeping the surface sterile.  MMA is slightly less hard than epoxy, but also less brittle, and features excellent UV resistance if you work with high-intensity light.
Like most plastics, polyurethane does not react with a wide variety of chemicals, although in some situations can be vulnerable to caustic materials.  Polyurethane is softer than other choices and not a good choice for holding up heavy machinery.  However, it is extremely resilient – which gives it increased resistance against punctures and other damage from falling objects.
The formulations of these coatings can be adjusted to match your specific needs.  For virtually any imaginable combination of chemicals you might be using, there are countermeasures which can be mixed into the floor coating to add extra levels of protection.  No matter your situation, there's a chemical resistant flooring solution to match.
Black Bear Coatings & Concrete: #1 Chemical Resistant Flooring System Contractor in the Northeast
With over 25 years of combined expertise, the Black Bear Coatings & Concrete team is a trusted partner in this niche industry.  We value-engineer commercial and industrial flooring solutions based on the environmental factors that could impact the longevity of your floor. As a result, this provides a longer-lasting product. In addition, our flawless installation ensures a timely, accurate delivery that minimizes disruption in operations and keeps the focus on your business. Whether you need laboratory chemical resistant flooring systems, acid resistant flooring, or another type of chemical resistant floor coating, we have the right solution for your environment.
Contact us directly for more information about our epoxy, urethane, polished concrete, and MMA flooring solutions. We'll be happy to discuss your options and go over all of the chemical resistant flooring pros and cons with you. Request a free, on-site assessment to learn how Black Bear can provide a compliant, visually appealing, and durable floor for your business.